Disclosure: This article may contain affiliate links. We will make a small commission from these links if you order something at no additional cost to you.
November is a month of transition, and our list of the top things to do in New York in November reflects that.
Whether you want to hold onto the last bit of fall or are ready to dive headlong into the holiday season, there's a bit of something for everyone this month.
Check out our top picks and start planning your travels around New York this November.
(Article updated on October 15, 2022, for New York events in November 2022.)
Adirondack Stampede Rodeo in Glen Falls – November 4-5
The 31st annual Adirondack Stampede Rodeo will be returning to northern New York this November.
This event features some of the top rodeo riders in the country, as well as some great regional participants. Events include bareback riding, bull riding, barrel racing, and much more.
For more information and tickets, visit the rodeo's website.
New York City Marathon – November 6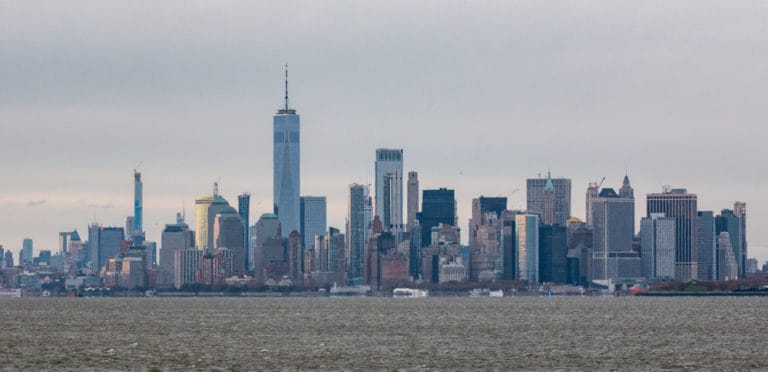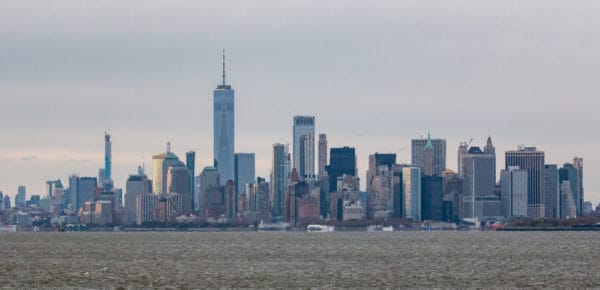 The New York City Marathon returns to the city this November and is one of the preeminent marathons in the world. In fact, this is the world's largest marathon with over 50,000 finishers in 2019.
The race winds its way through all five boroughs, starting on Staten Island and ending at Central Park. Along the course, spectators line the road cheering on the athletes as they run by, which is an excellent way to spend a fall day in the city.
Find out more information on the event's website.
Saratoga County Restaraunt Week – November 7-13
Make your way to Saratoga County to experience their fantastic Restaurant Week.
Now in its 17th year, many great restaurants will be offering three-course meals for a great price, allowing you to try many of the area's restaurants and find a new favorite.
For a full list of participating restaurants, visit their website.
Holiday Valley Beer and Wine Festival in Ellicottville – November 12
Featuring over 100 different craft beers & wines from all over New York state, including local brews from Ellicottville Brewing Company, the Holiday Valley Beer and Wine Festival is a must-do for beer lovers & wine aficionados alike.
During the two sessions of this event, participants can try tons of great beverages and enjoy live music.
For a full list of the breweries and wineries that will be in attendance as well as to find out ticket prices, click here.
Toy Hall of Fame Weekend at the Strong Museum in Rochester – November 12-13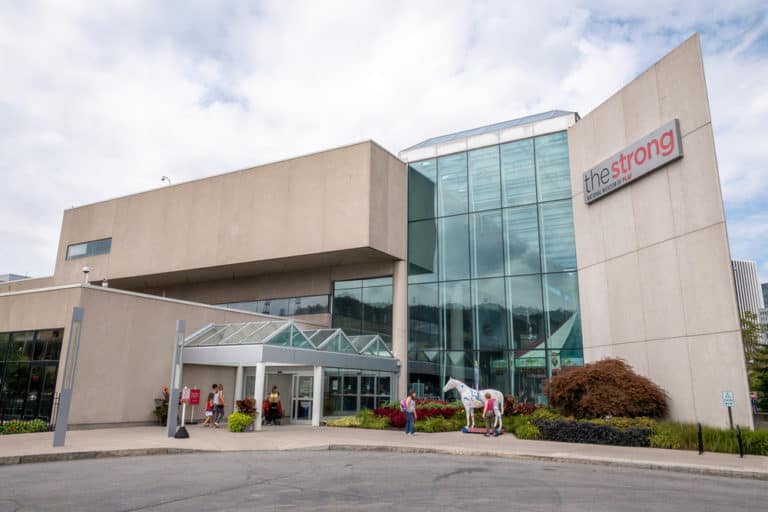 The National Toy Hall of Fame at the Strong Museum of Play in Rochester will be inducting three new members this November.
A combination of critic's selections and public vote will pick the inductees from classic children's toys like Bingo, the piñata, and Nerf, among others.
Visitors for the Hall of Fame weekend can experience many fun activities, life-size games, and, of course, enjoy the rest of this great museum.
For more information, visit the Strong Museum's website.
Lights on the Lake in Syracuse – Starts November 14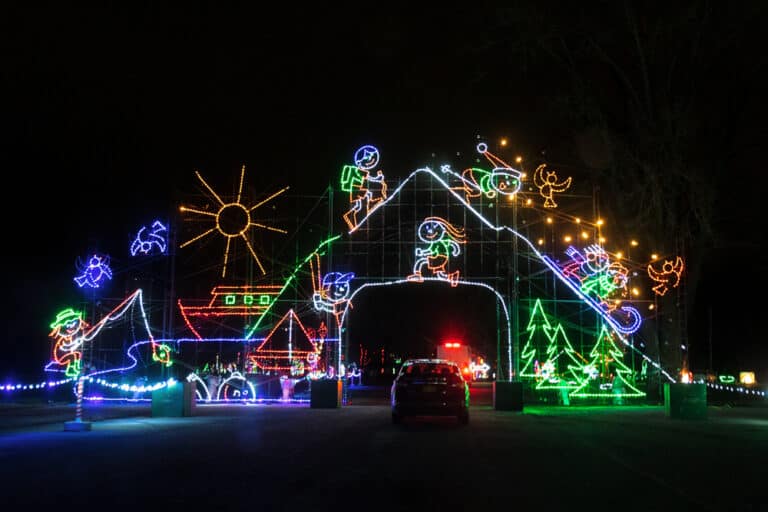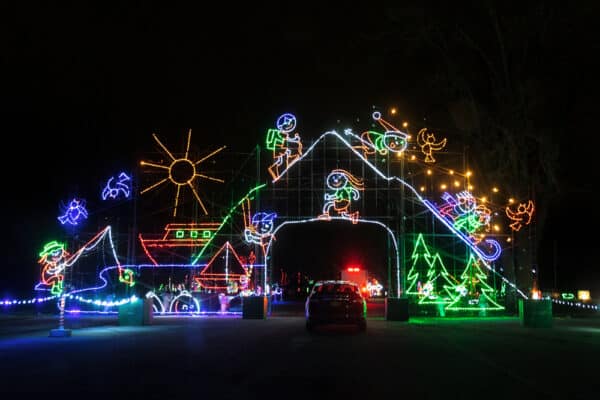 Get in the holiday spirit with a trip to Lights on the Lake in Syracuse, which starts in mid-November and runs through early January 2023.
This holiday tradition is located on the shores of Onondaga Lake, and features a display that's more than two miles long. As you drive through this great event, you'll see many different holiday scenes that are sure to put you in a festive mood.
For more information, check out my full review of Lights on the Lake.
Macy's Thanksgiving Day Parade in New York City – November 24
The Macy's Thanksgiving Day Parade has been a beloved annual tradition in New York City since 1924.
The parade is scheduled to start at 9am and end around noon, but you will have to be an early riser on this morning if you are hoping to secure a spot to watch the parade in person. With just 2.5 miles of public viewing along the route, it is recommended that you snag your viewing spot by 6am.
This year's parade is scheduled to feature dozens of giant balloons, floats, and marching bands from all over the country.
For full details on this year's Macy's Thanksgiving Day parade, click here.
Syracuse Wine & Chocolate Festival in Syracuse – November 26
Offering festival goers two different 4-hour sessions, the Syracuse Wine & Chocolate Festival is a must-do for wine enthusiasts and chocolate lovers.
Ticket holders will be permitted unlimited samplings of wines & distilled products all made & produced in the state of New York. The ticket price also includes a commemorative wine glass for each guest.
Once you have sampled some of the best wines that these local New York wineries have to offer, you can purchase bottles of your favorites to take home.
For session times and ticket information, visit the festival's site.
Looking for more events in New York? Check out our picks for the top things to do in New York in October and the best things to do in New York in December.
Do you have a favorite thing to do in New York in November that isn't on this list? Let us know in the comments below.