Disclosure: This article may contain affiliate links. We will make a small commission from these links if you order something at no additional cost to you.
New York is filled with many historic forts that tell the story of America's past (including spots like Fort Niagara and Fort Stanwix). However, there's no fort in New York that is quite like Fort Delaware.
Fort Delaware is located in Narrowsburg in Sullivan County, New York. This Catskill community sits adjacent to the Delaware River and is located on both the narrowest and deepest points of the river.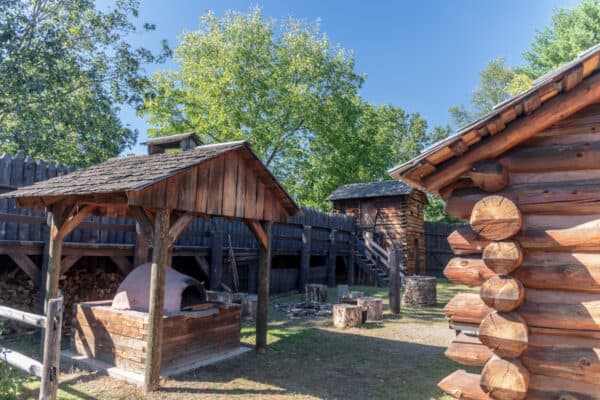 While settlers have lived in the area for hundreds of years, Fort Delaware was completed in 1957 by James W. Burbank.
Burbank was enthralled by the frontier nostalgia in the nation thanks to Walt Disney and the Davy Crockett miniseries that aired in the mid-1950s. However, Burbank's understanding of what life was like on the Delaware River frontier in the early 1700s was very far from what it was actually like.
This meant that his fort featured designs, such as Lincoln log cabins, that didn't actually exist in the Delaware River Valley. Even more interestingly, it is likely that there was never a military fort in this part of the state, and there certainly wasn't on this particular spot of land.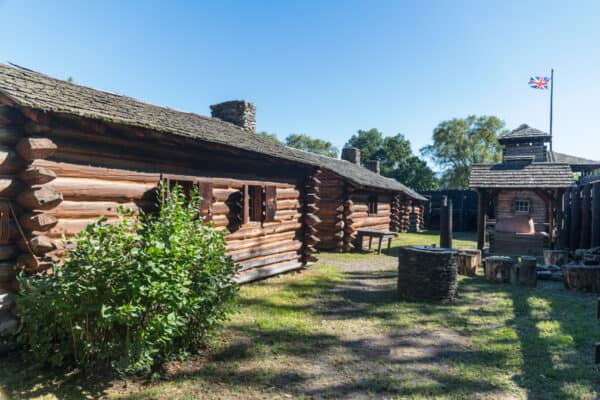 However, these historic issues add to the charm of the site since they don't shy away from telling this unique history. That means that, when visiting, you can not only see a glimpse into 18th-century life thanks to some of the updates done here, but you can also see a time capsule of what people thought in the 1950s.
This mixture is much of the reason why this is such an interesting and unique site to visit.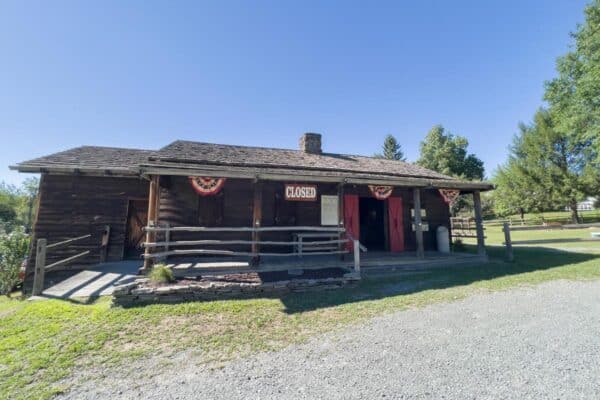 Visits start in the small gift shop and museum area. While they offer guided tours on some busier days, most visits are via a self-guided tour through the fort. However, before going in, a costumed guide offers a bit of history on the area, the settlers that were here, and Burbank's story of building the fort.
After the guide is done, make sure to take a minute to look at some of the displays here including Native American artifacts and a small diorama of Fort Delaware.
The entrance to the fort itself is only a few steps away from the museum. In the yard between these areas, you'll find a garden and some activities for kids including a stockade and a hoop rolling set.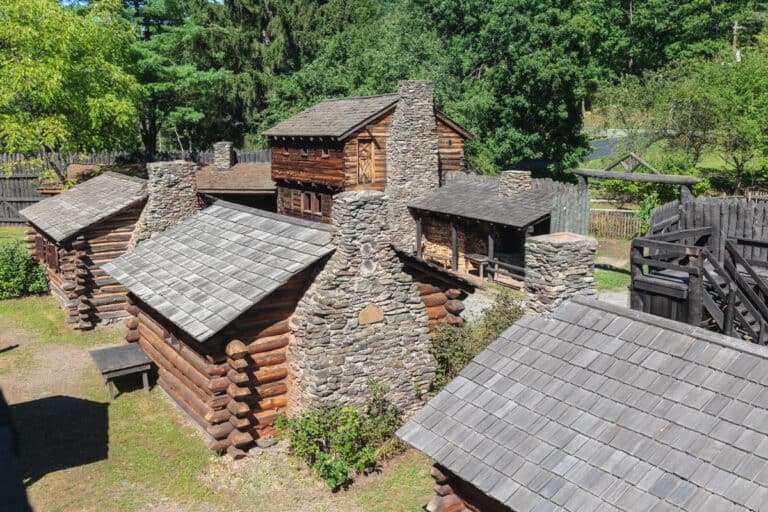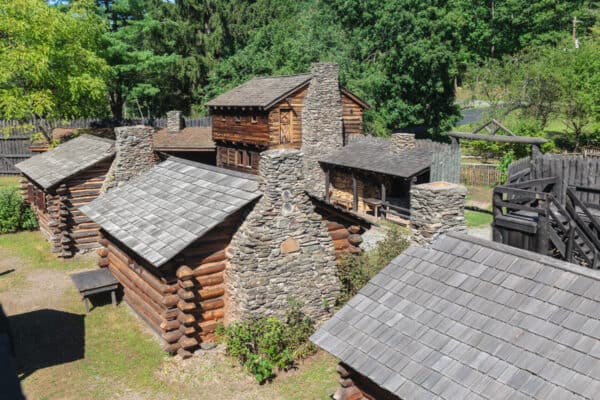 The interior of the fort isn't overly large, but there are some neat spots to check out in the interior, including four large structures, a blacksmith shop, and the fortifications.
The three buildings in the center of the fort are constructed using a style known today as Lincoln logs. While this style of log cabin construction was used in places in the United States, it wasn't used in the Delaware River Valley.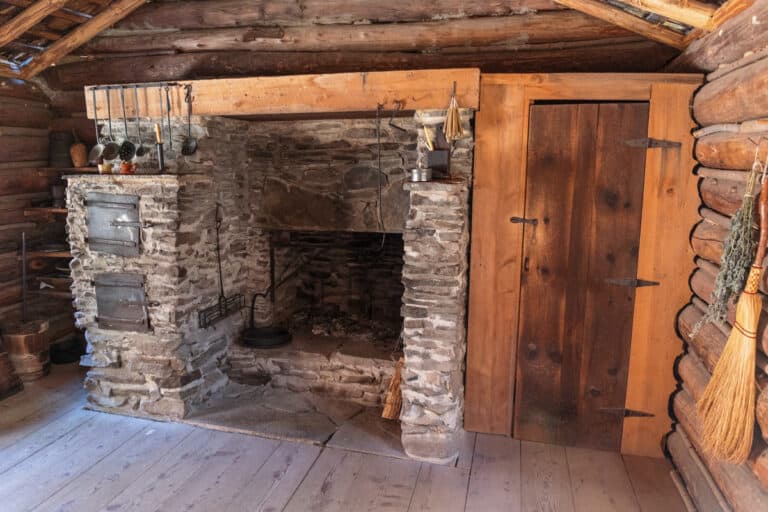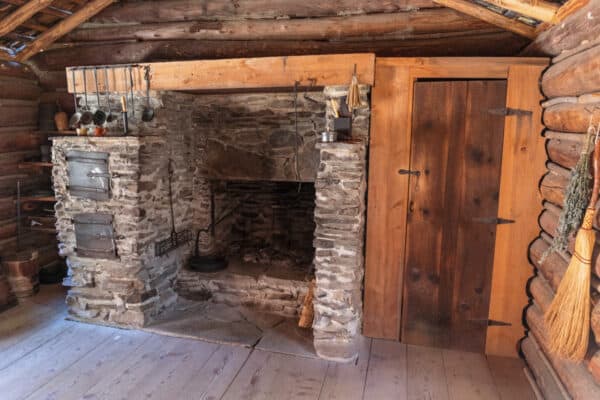 The interior of the buildings strives to be more authentic, with each building being set up as it might have looked when this area was on the frontier. Signage would have helped to better explain what can be seen here, but these structures still provide a nice glimpse into what life was like in the 18th century.
In one corner of the fort, there is a tavern that is constructed in a style that is much closer to what a historic building would have looked like in this area. The interior of this space is also very nicely done.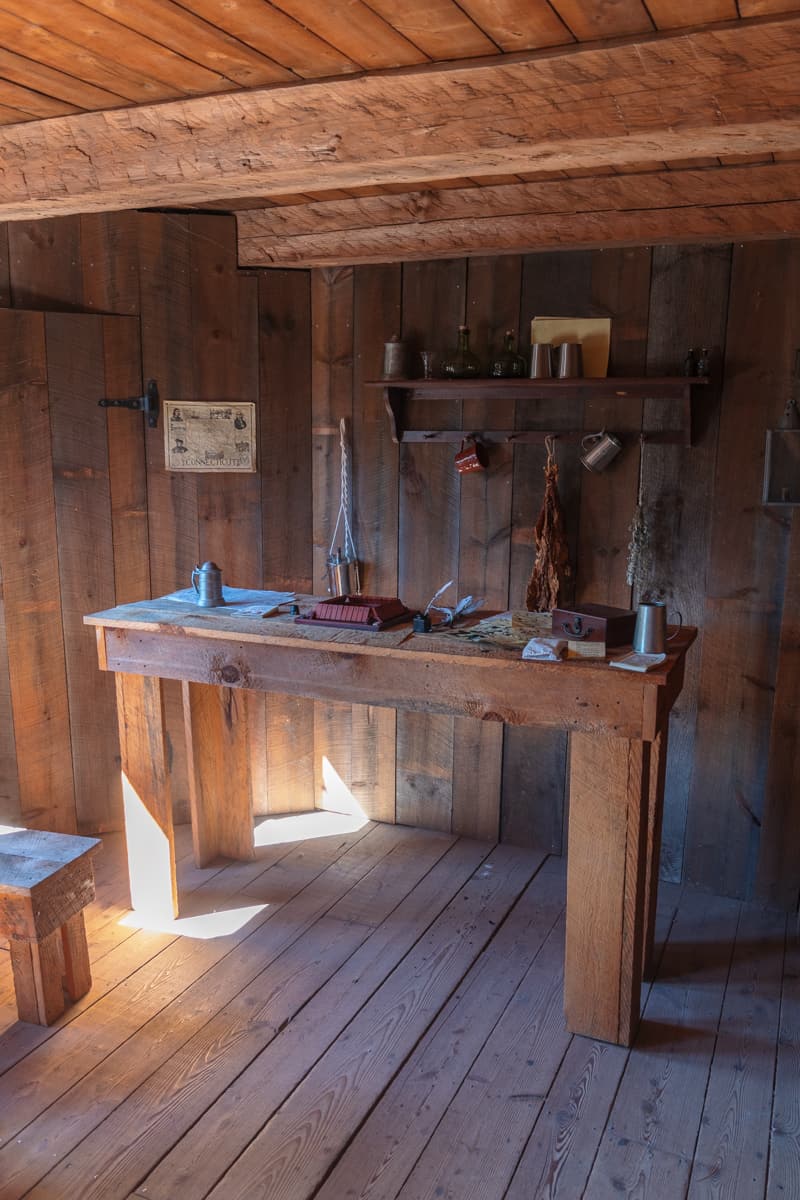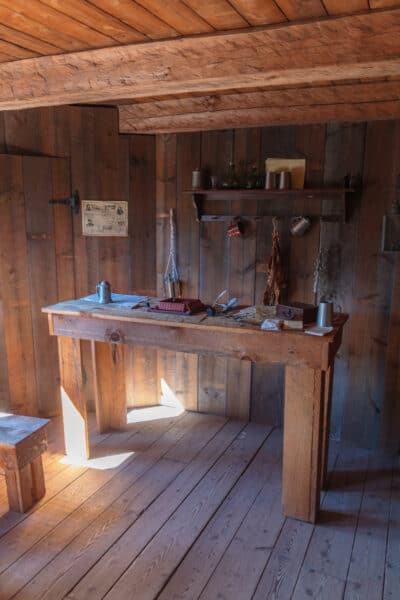 One thing that I thought was especially neat while walking through Fort Delaware was that each structure was dedicated to a settler that had lived in this area in the mid-1700s. The signs told a little bit of their story, including how some of them fought and died in the nearby Battle of Minisink during the Revolutionary War.
During my visit, the blacksmith shop was the area that I personally found the most interesting, in part because that was the one area within the fort where there was someone available to talk about the era and demonstrate an aspect of 18th-century culture.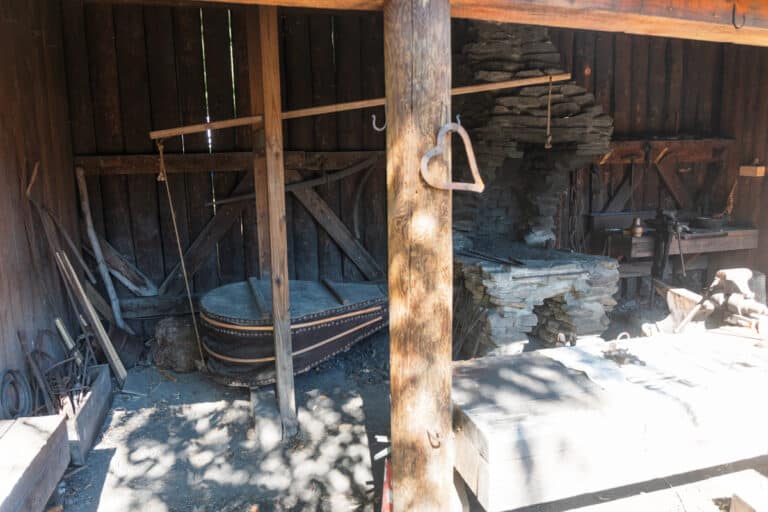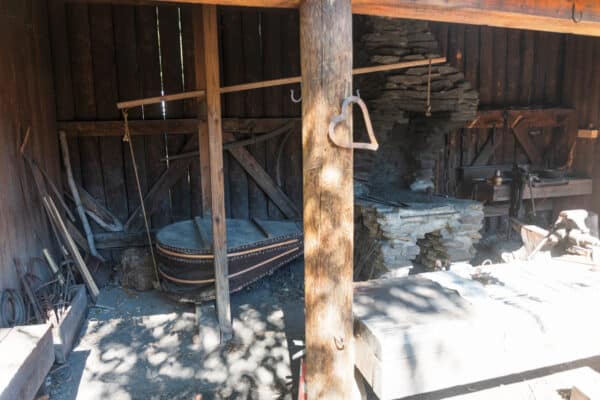 According to their brochure, the fort often has interpreters that demonstrate a variety of other trades and aspects of frontier life, and if you visit on a busy day, it's highly likely there will be more to see in this regard.
The last area of Fort Delaware that I check out was the wooden fortifications surrounding the site. This included several raised walkways and a couple of smaller buildings you could go into.
While there wasn't much to see within the buildings, it was still neat to walk along the walls and think about what life would have been like for soldiers that would have manned walls like this in other areas of the frontier.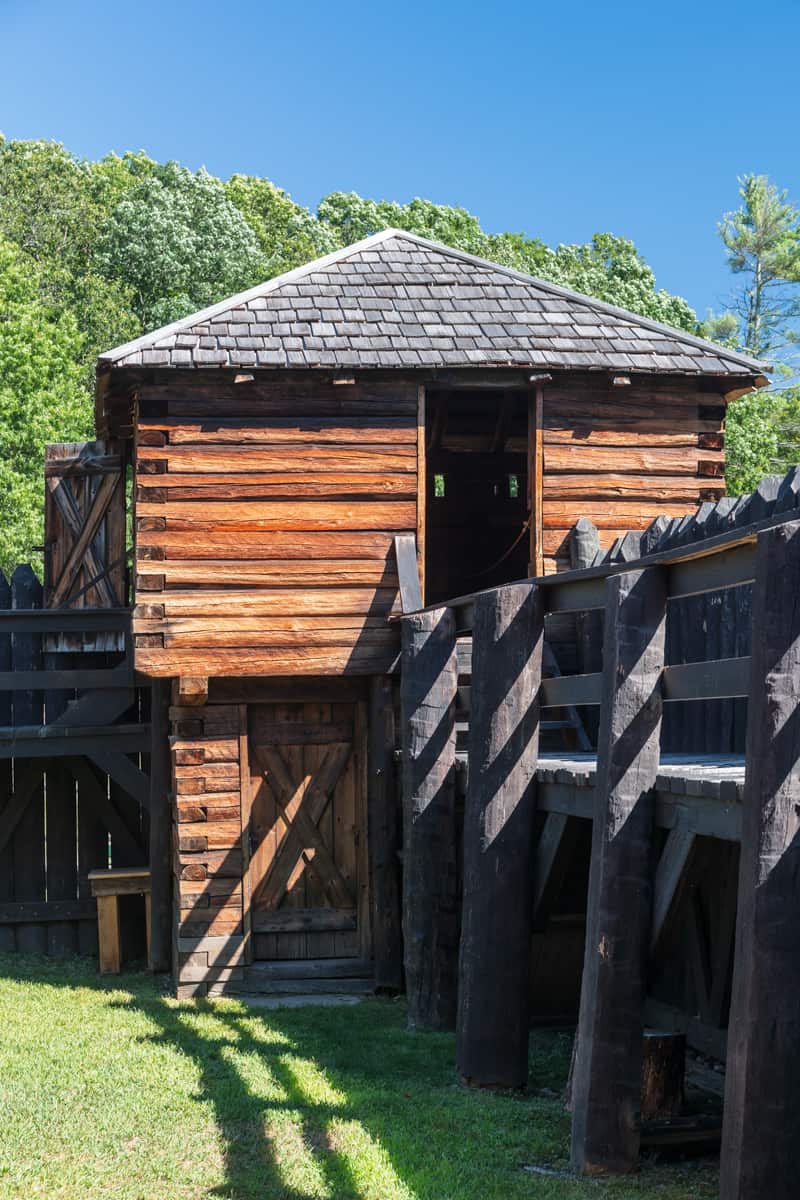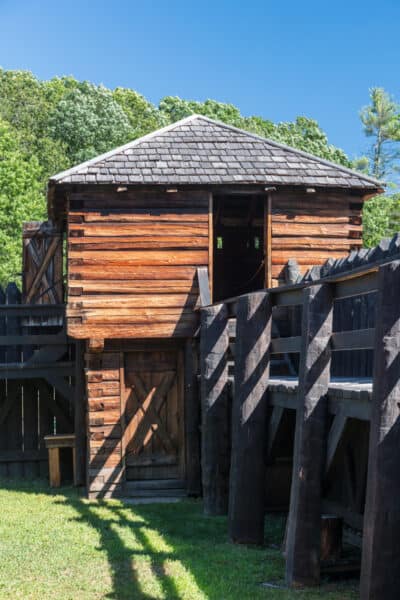 As I said above, the Fort Delaware Museum is definitely among the most unique historic spots I've visited in my travels. This is due to the combination of historical accuracy and mid-century inaccuracies that have created an interesting space to tour if you love history.
If I'm being honest, I wouldn't drive far out of my way to visit this spot simply because it is rather small. However, if you find yourself in the western Catskills (or in the northeastern Poconos of Pennsylvania, which is just across the river), this is certainly a spot that is interesting to check out.
Looking for more places to visit nearby? Check out the Stone Arch Bridge, the Woodstock Museum, the Mongaup River Trail, and the town of Port Jervis.
---
Fort Delaware Museum
Hours: Saturday-Sunday 10am-5pm
Open Thursday-Sunday in July and August
Closed November-April

Cost: Adults: $10, Children: $7

Website: TheDelawareCompany.org

Address: 6615 NY-97
Narrowsburg, NY 12764
---