Disclosure: This article may contain affiliate links. We will make a small commission from these links if you order something at no additional cost to you.
Two of my favorite things to do when I'm traveling is to visit historic sites and to visit craft breweries. So, when I can combine the two together, I always jump at the opportunity. It was this combination that brought me to Valcour Brewing Company.
Valcour Brewing Company is located in Plattsburgh in Clinton County, New York, just a couple hundred yards from the shores of Lake Champlain. It first opened to the public in early 2016 and is housed within the Old Stone Barracks.
The Old Stone Barracks building was built in 1838 and was one of the main buildings in a proposed military base. It was built alongside an officer's barracks, which was torn down in the 1960s.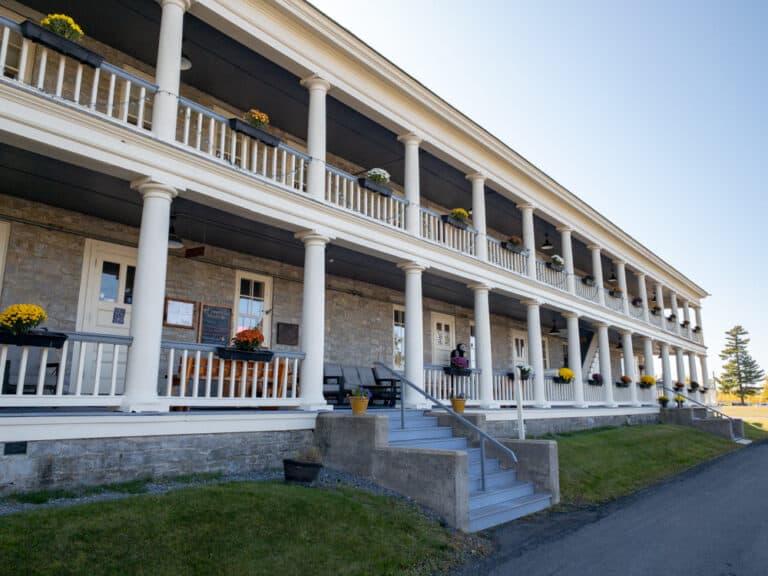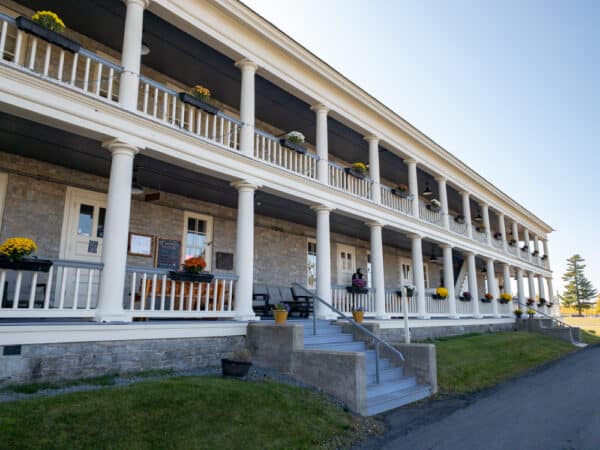 The Old Stone Barracks was used by the military for nearly 100 years, though sat mostly vacant from the 1960s until it was purchased in 2014 and turned into Valcour Brewing Company.
This 200-foot-long building has a ton of fascinating history, and they have done an excellent job of retaining most of the unique look and history of the building. However, much of the brewery's taproom has the feel of being in a simple restaurant, which is a bit of a surprise given how cool the rest of the building is.
In addition to being in a cool historic setting, the main draw of Valcour Brewing Company is, of course, their beer, which is what led me to visit this spot even though I'd already been to several breweries in Lake Placid the day before.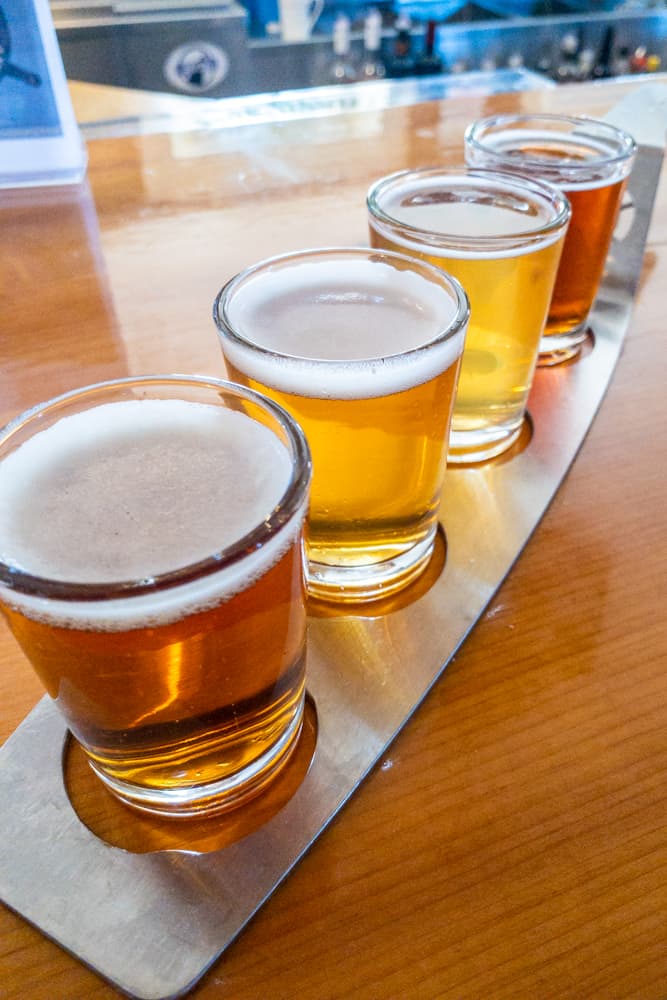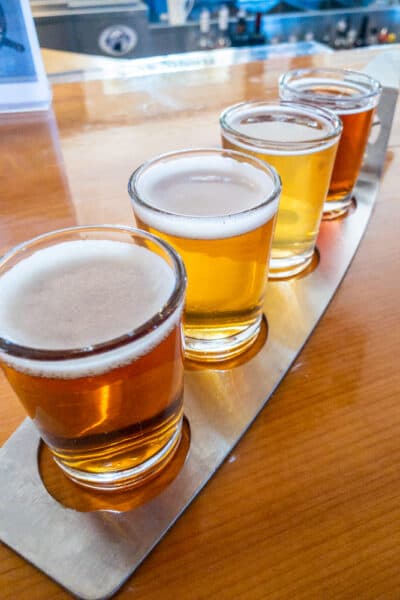 During my visit, they had 10 different beers on draft, of which I had a chance to try four beers in a flight. All four of the beers that I tried are flagship beers, so they should all be available on most days.
Of the four beers that I tried, the Big Ben Double IPA, which is a dangerously smooth 9% beer, was my favorite. You definitely need to be careful with this one as it would be easy to drink too many of them.
The Copper Nails beer is also quite good, though I'm not entirely sure what style of beer it is as it's not listed on the menu. Nevertheless, if you enjoy malty beers with a hint of caramel flavor, this beer is sure to be a hit.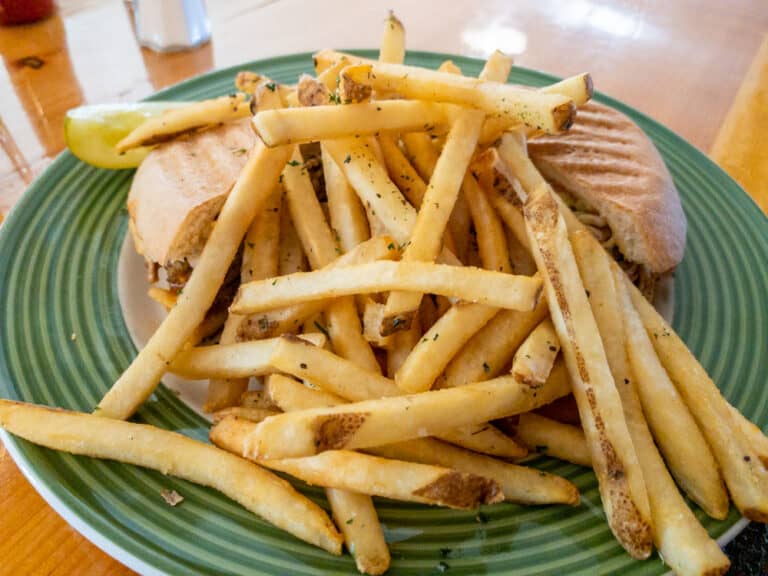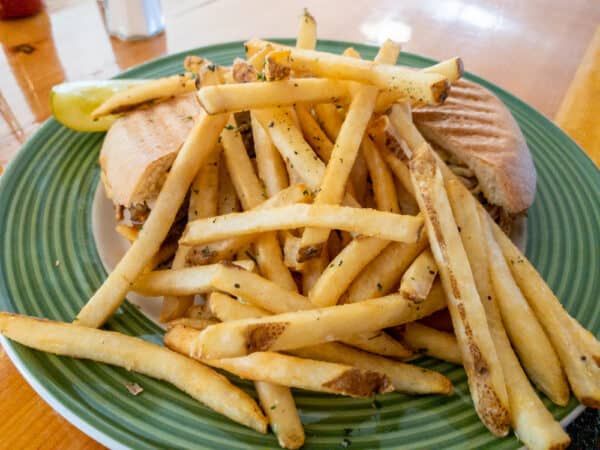 In addition to beer, Valcour Brewing Company also features a full menu for those looking to get a bite to eat with their beer.
While it was a bit hard to decide what to eat as so much of the menu looked great, I opted for The Smoking Hog. This sandwich featured pulled pork, slaw, and other toppings on a brioche bun, and was as good as it sounds.
I also really enjoyed the fries that came with the sandwich as they were dusted with a nice blend of herbs which gave them a unique taste.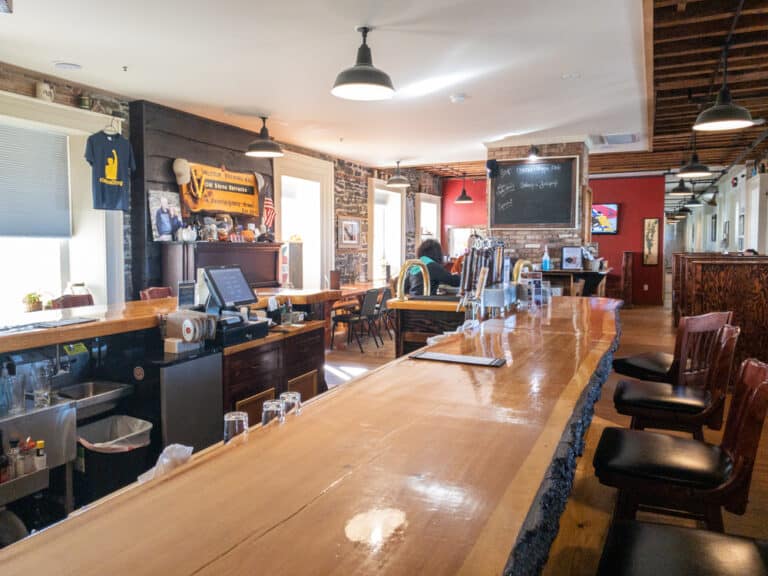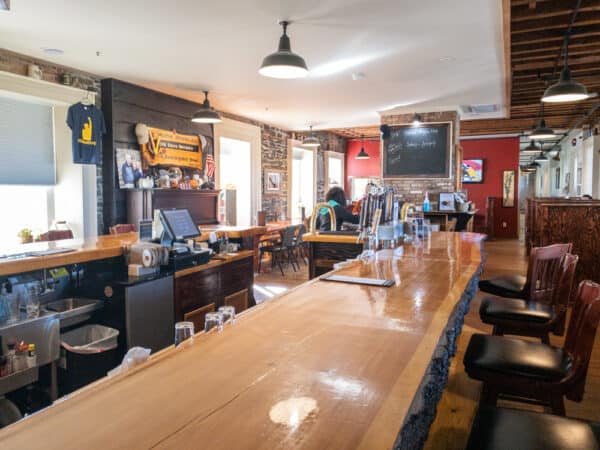 Overall, while it wouldn't make my list of the absolute best breweries in New York, Valcour Brewing Company is a great spot to check out when exploring Plattsburgh, not just for the craft beer and the food, but also for its historic location.
Definitely make sure to check out this spot the next time you're exploring the area.
Looking for even more places to visit nearby? Check out the War of 1812 Museum, Ausable Chasm, and Northway Brewing Company.