Disclosure: This article may contain affiliate links. We will make a small commission from these links if you order something at no additional cost to you.
There are many great museums in western New York, and one of my favorites is the Buffalo Museum of Science.
The Buffalo Museum of Science is located in Martin Luther King, Jr. Park a short distance north of Buffalo's downtown core. This museum is part science museum, part natural history museum, and part children's museum, making it a great destination for both kids and adults that love learning about science and the world.
The museum traces its roots back to the founding of the Young Men's Association in 1836.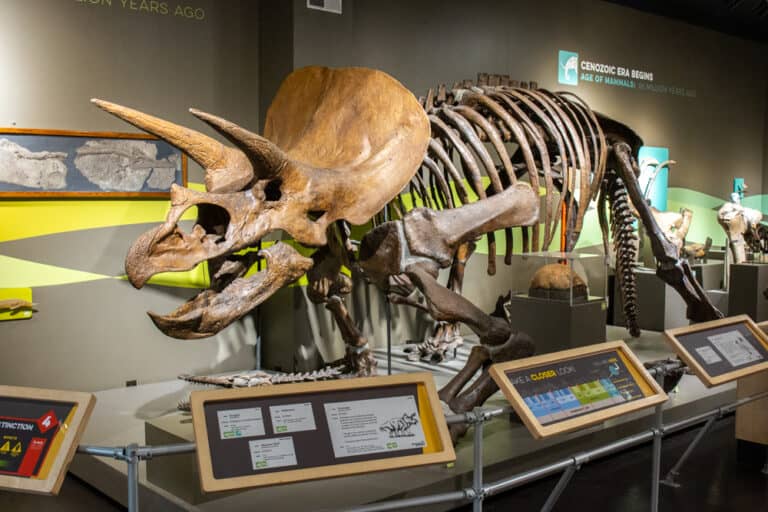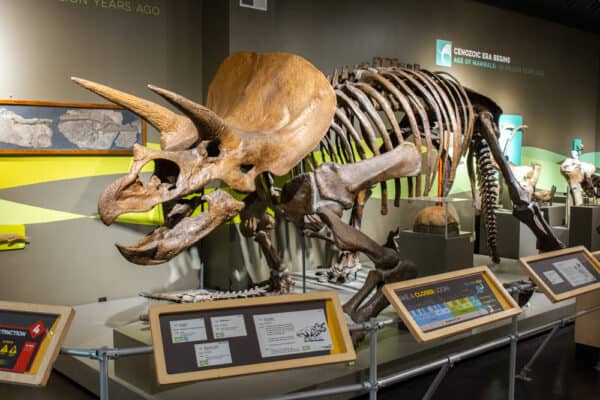 Over time, they collected scientific specimens, and they eventually decided to form the Buffalo Society of Natural Sciences in 1861. Interestingly, one of the men that helped set up this group was former President and New York-native, Millard Fillmore.
In 1929, what would become known as the Buffalo Museum of Science was opened in the same grand building in which it is located today (though several additions have taken place over the years).
Today, this four-story museum features a ton of educational exhibits and hands-on activities that are sure to interest just about anyone. In fact, during our visit, my family and I had only a couple of hours to spend here, but we wished that we had a lot more time to really explore everything here as we were having so much fun.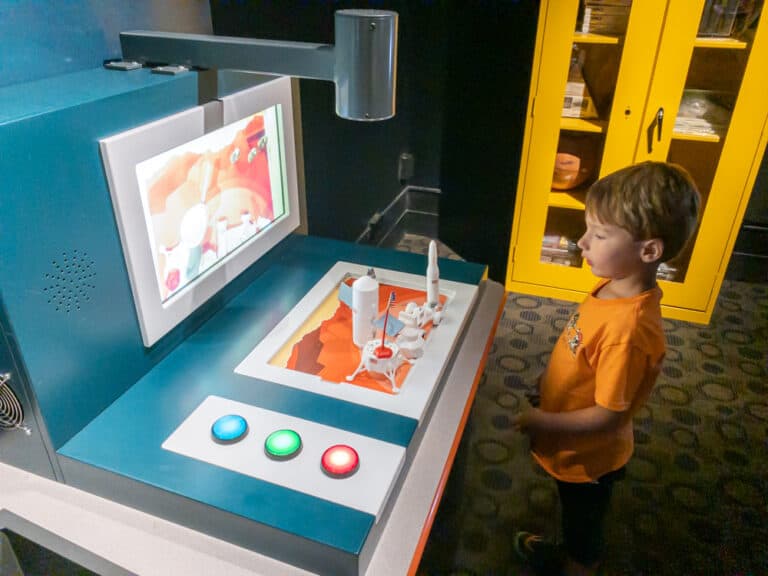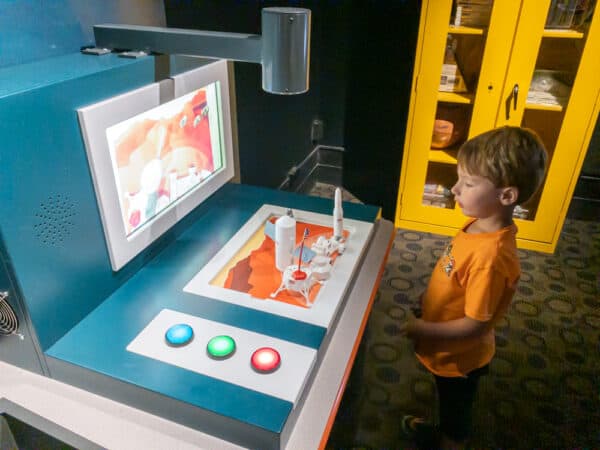 The museum's upper two floors consist primarily of scientific exhibits. One thing that impressed me was that, unlike every other science museum I've visited in New York and further afield, all of the exhibits worked during my visit. Usually, at least some are down for repairs, but not here (at least during my summertime visit).
The fourth floor is home to many great exhibits about space and the solar system.
There were a ton of interactive activities that were fun for both my young children, as well as for my wife and myself. These ranged from making paper rockets to the ability to make a movie. There were also many educational areas that featured unique learning opportunities. My favorite was the chance to learn what each planet smelled like.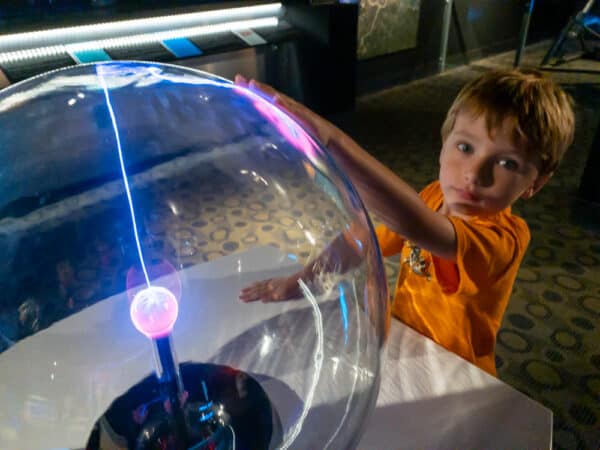 It's worth noting that the Buffalo Museum of Science is also home to a large telescope on its roof. On select nights, this spot is open for those that want to peer into the depths of space.
The third floor of the museum features even more scientific display areas, including places to learn about motion, the Earth, and food. For younger children, there's a mock Wegman's grocery store which is a lot of fun for them to play in.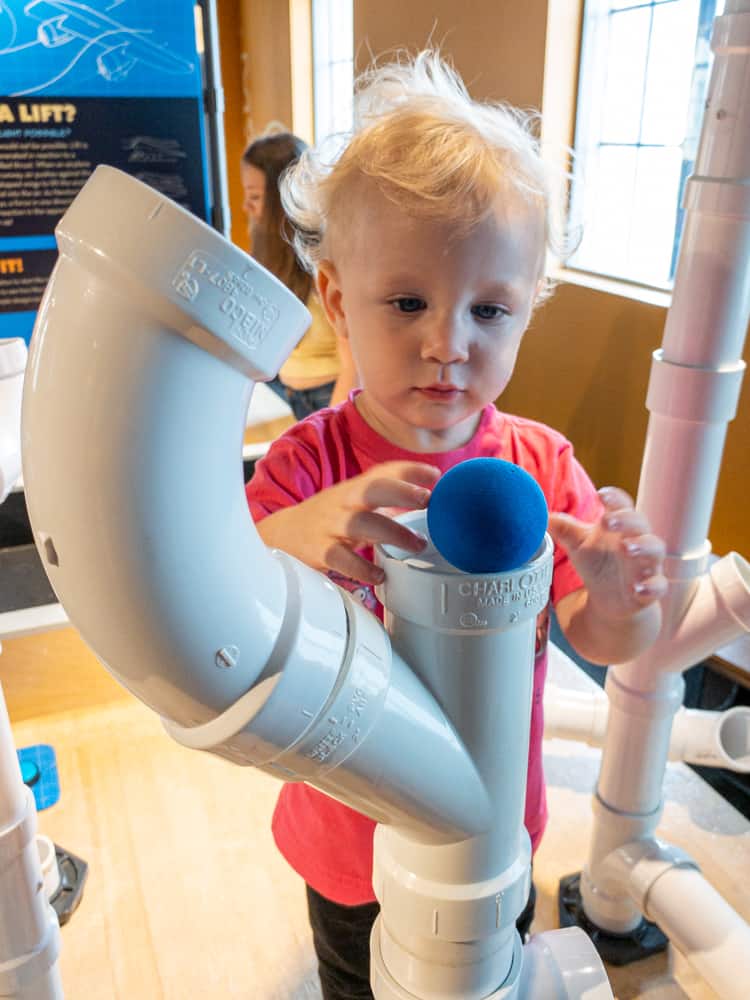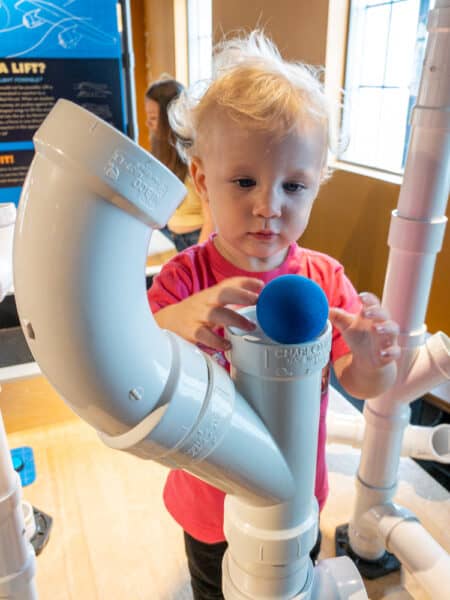 Just like the fourth floor, these exhibits include many hands-on activities that are fun for just about anyone, as well as more static educational exhibits. Overall, there's really a nice mix of these on this floor, and I doubt that anyone would find themselves bored here.
The second floor of the museum is where most of their anthropological exhibits and fossils are located. However, there are also scientific exhibits here too, including a great area that teaches about how the body works.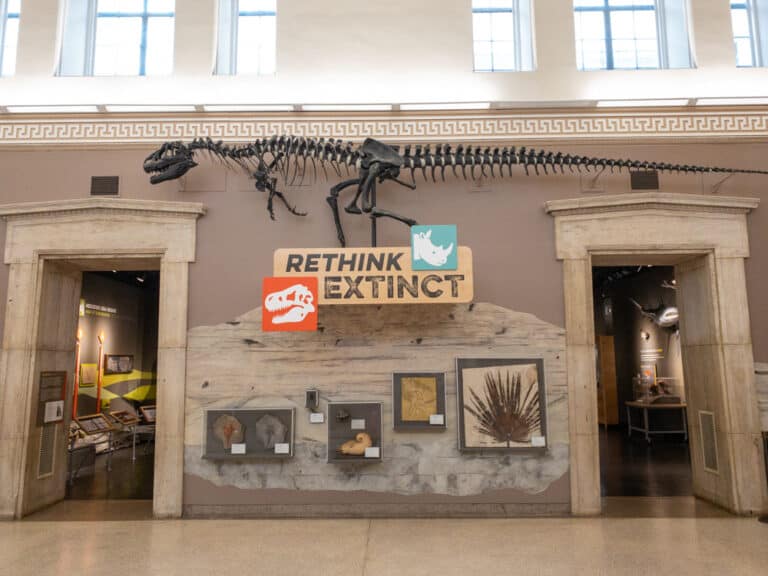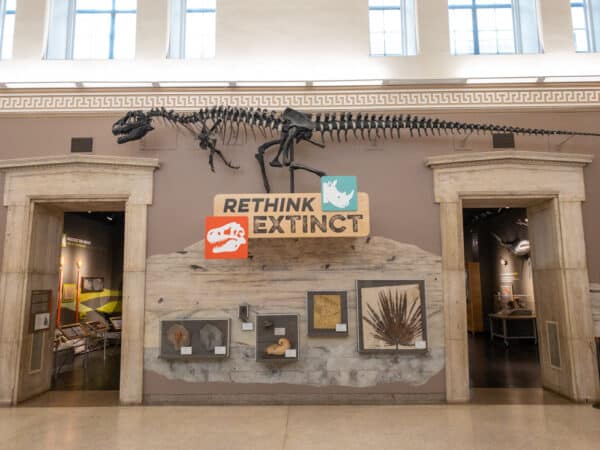 The second floor focuses around a large hall with a gigantic mastodon in the middle of the room (See photo at the top of this article). Off of this space, you'll find several rooms that feature a variety of educational exhibits. These including items representing world cultures, a room filled with taxidermied animals from around the world, and an area with more dinosaur fossils. There's even a space for kids to pretend to dig for fossils.
While I enjoyed the entire museum, this part was my favorite as I always enjoy learning about natural history and world cultures. However, there are also fewer interactive elements in this space, so kids will likely prefer the more scientific areas that have a greater number of hands-on things for them to do.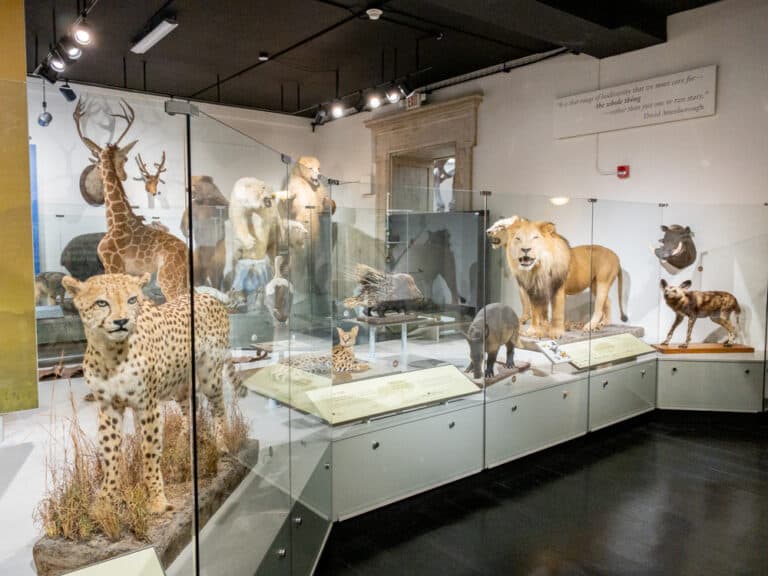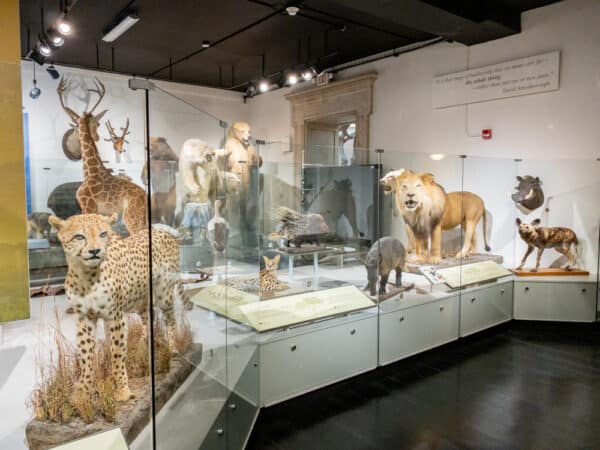 It's also worth noting, for those with young children, that the first floor of the museum contains a small playroom for kids that reminded me a bit of the exhibits at the Buffalo Children's Museum. Sometimes, though, this space is reserved for school groups, so it might not be available for regular visitors at times.
Overall, I found the Buffalo Museum of Science to be an incredible spot, and I definitely recommend checking it out when exploring Buffalo and Erie County. While some of the exhibits here are more designed for kids, there are plenty of things for teenagers and adults to enjoy, especially if you love science, natural history, and anthropology.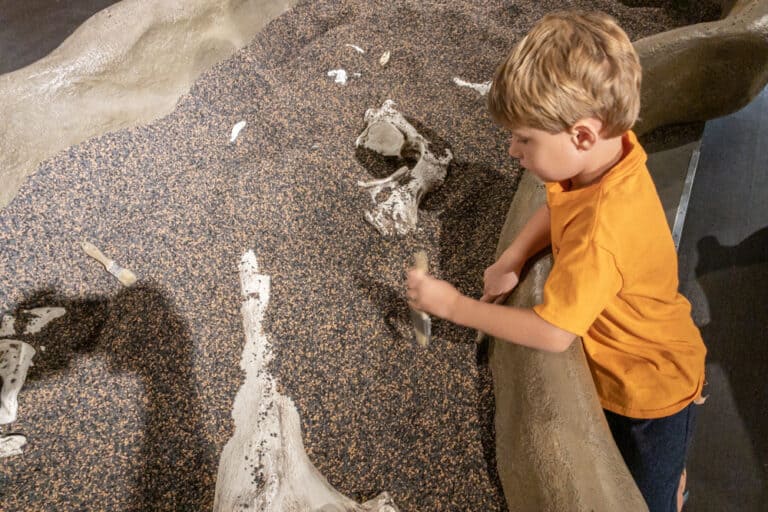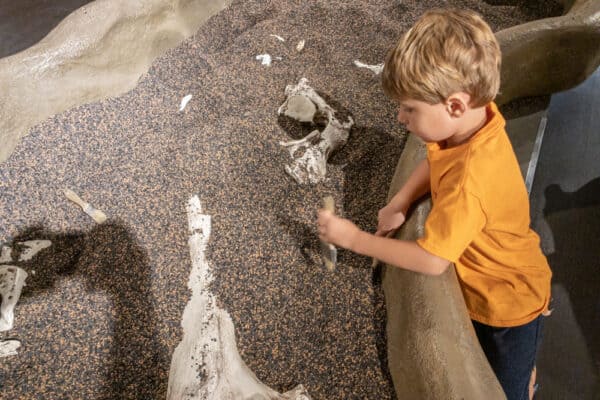 Without a doubt, this is one of the best spots to visit in Buffalo and is an underrated attraction for those looking for something fun to do in the city. It also makes a great spot to visit if there is inclement weather during your visit to the Greater Niagara Region.
Note: My visit to the Buffalo Museum of Science was hosted by the museum. However, the opinions expressed are my own.
Looking for more great spots to visit near Buffalo? Check out the Buffalo Zoo, Frank Lloyd Wright's Martin House, the Buffalo Naval Yard, and Fort Niagara.
---
Buffalo Museum of Science
Hours: Monday-Sunday: 10am-4pm

Cost: Adults: $18, Children: $15

Website: ScienceBuff.org

Address: 1020 Humboldt Pkwy
Buffalo, NY 14211
---