Disclosure: This article may contain affiliate links. We will make a small commission from these links if you order something at no additional cost to you.
Western New York is filled with many great attractions, but you might be surprised to learn that the Buffalo Zoo is one of the region's most visited attractions and is also the third oldest zoo in the United States.
The Buffalo Zoo is located on the edge of Delaware Park, an expansive urban oasis that was designed by Frederick Law Olmstead (who also design the land around the nearby Hotel Henry Urban Resort) and Calvert Vaux, the designers of Central Park in New York City. It first opened to the public in 1875 with a few deer and a small number of other animals.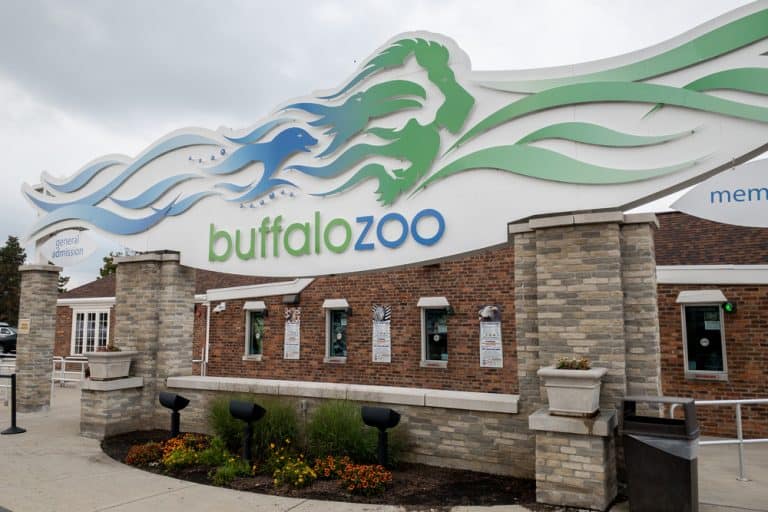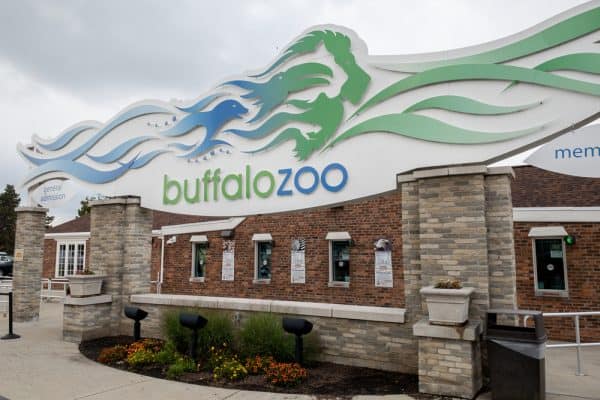 Since then, the Buffalo Zoo has grown into one of the state's largest and best zoological parks. Currently, it's home to approximately 1,200 animals, including some of the most recognizable animals on the planet.
My family and I visited the zoo on a warm August day excited to explore this historic zoo. At just under 25-acres in size, it's large enough to provide room for the animals, but not so large that you have to spend hours just walking from enclosure to enclosure (which is perfect for young kids).
Immediately after entering, we made a beeline for the sea lion exhibit near the entrance. What I really liked about this area was the ability to walk close to and even over the water, giving us a really neat view of the sea lions and closer access that you usually get.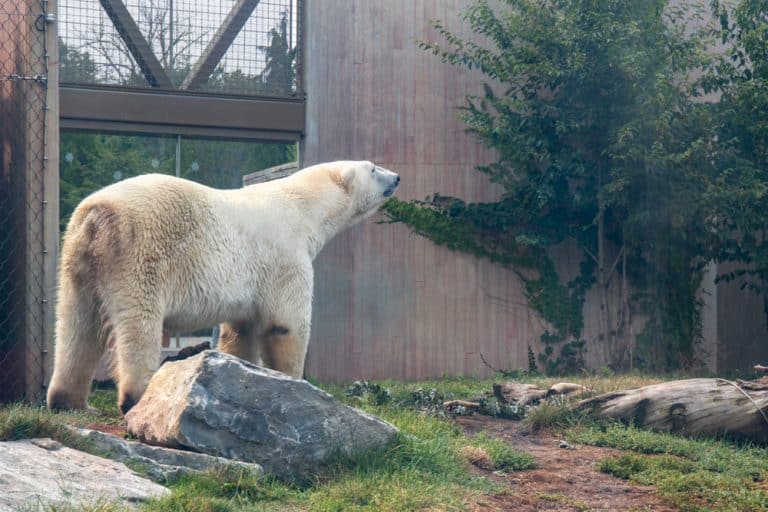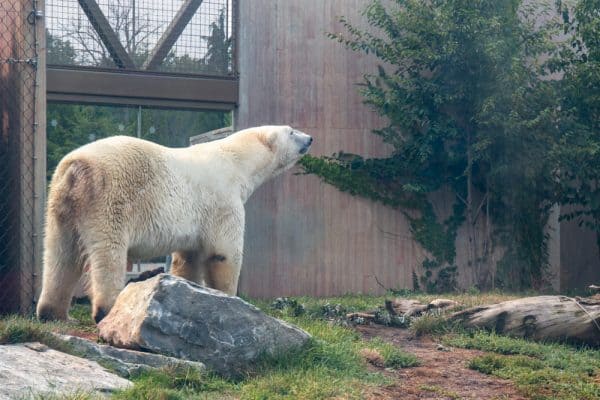 From there, we headed in a roughly clockwise direction through the zoo, stopping next at the Arctic Edge area. Here, you'll find the Buffalo Zoo's polar bears, Eurasian lynx, and more.
While all the animals are interesting, the polar bears are especially so and it was a lot of fun to watch them walk around their enclosure and even go for a dip in the pool.
While I'm not one to like the idea of doing outdoor activities in the middle of a Buffalo winter, I can definitely see how it would be neat to come back and see the polar bears during the colder time of the year.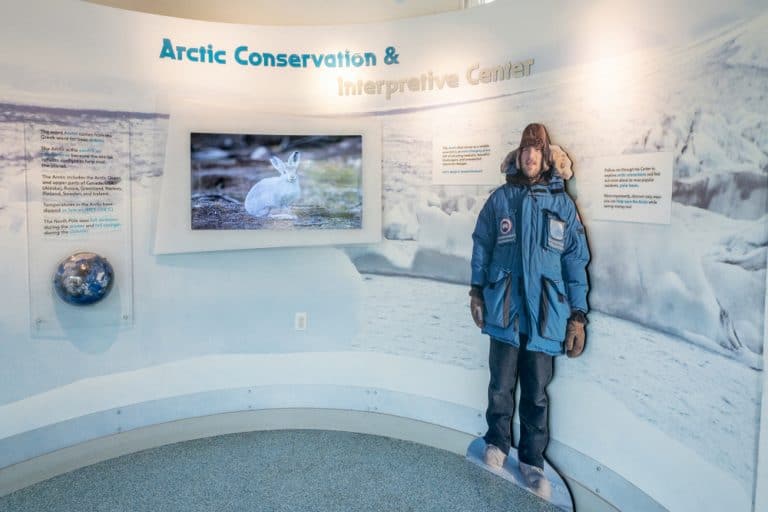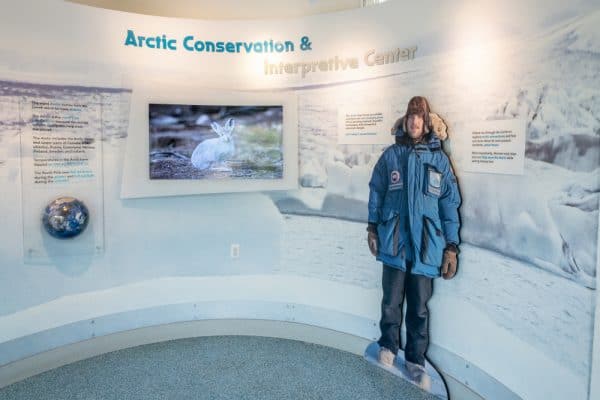 The Arctic Edge area also featured a really nice interpretive center that had several fun interactive activities for kids and featured a lot of great information about energy and conservation.
The zoo's back corner is where you'll find their giraffes and rhinoceros. A baby rhino was born at the zoo just a couple of months prior to my visit, so it was a lot of fun to see him while at visiting.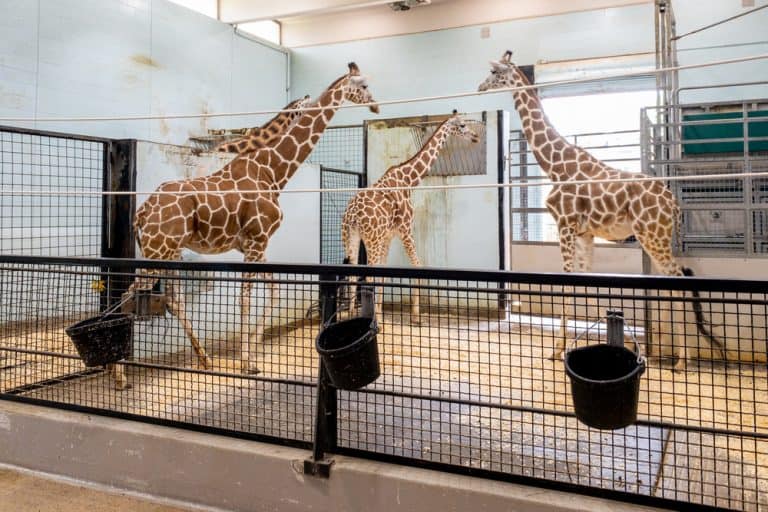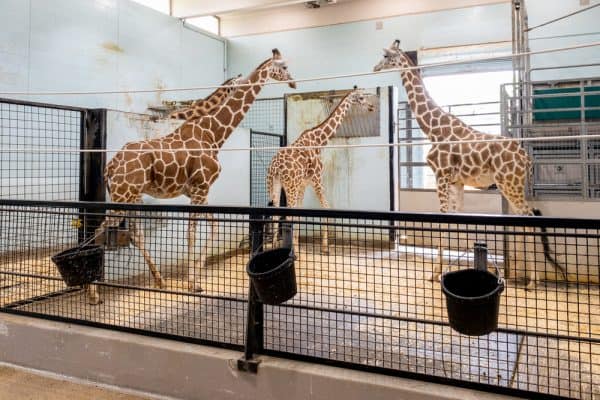 The zoo has four giraffes, which you'll find either outside in a large enclosure or inside a small building. I had a chance to see them in both, and seeing them up-close in the small building really gave me a sense of how large these animals really are.
Continuing through the zoo, another highlight was the back area which featured lions, gorillas, and the reptile house (as well as bison because the Buffalo Zoo has to have a few of those). These animals are always a ton of fun to see, even if they aren't doing much, so definitely make sure to save time to explore the back area of the facility.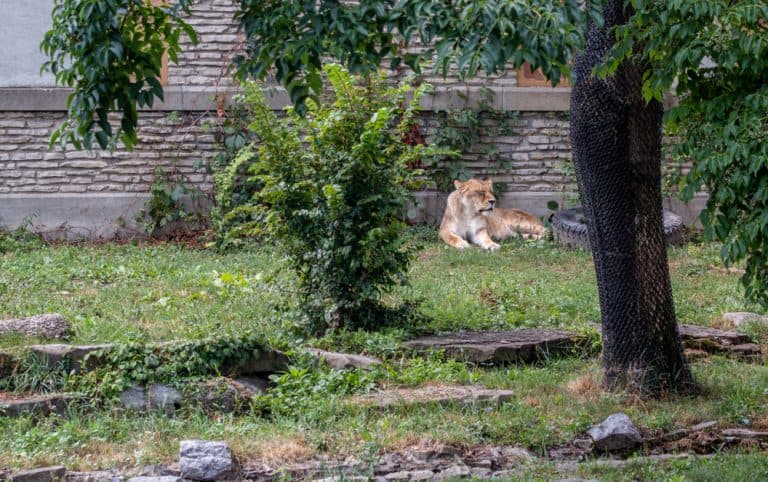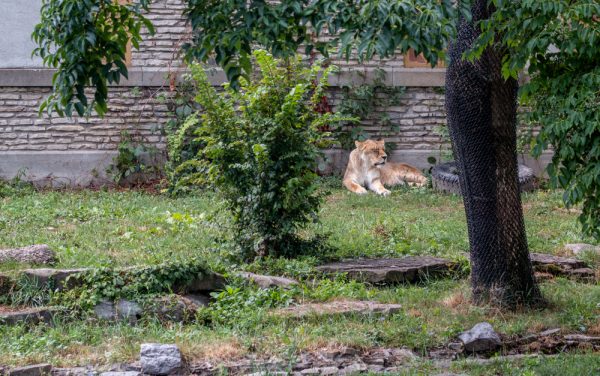 Scattered throughout the Buffalo Zoo was also a series of seasonal activities. These included animatronic dinosaurs, a playground, a carousel, and much more. While a few of these required a small additional fee, most were included with admission, and I could definitely see how younger kids could spend all day just enjoying these seasonal extras.
There is also a Christmas attraction called Zoo Lights if you are visiting during the holiday season.
Before we left, we also made sure to check out the Rainforest Falls building. In addition to some educational signage, the building primarily consisted of a large room that was centered around a two-story waterfall.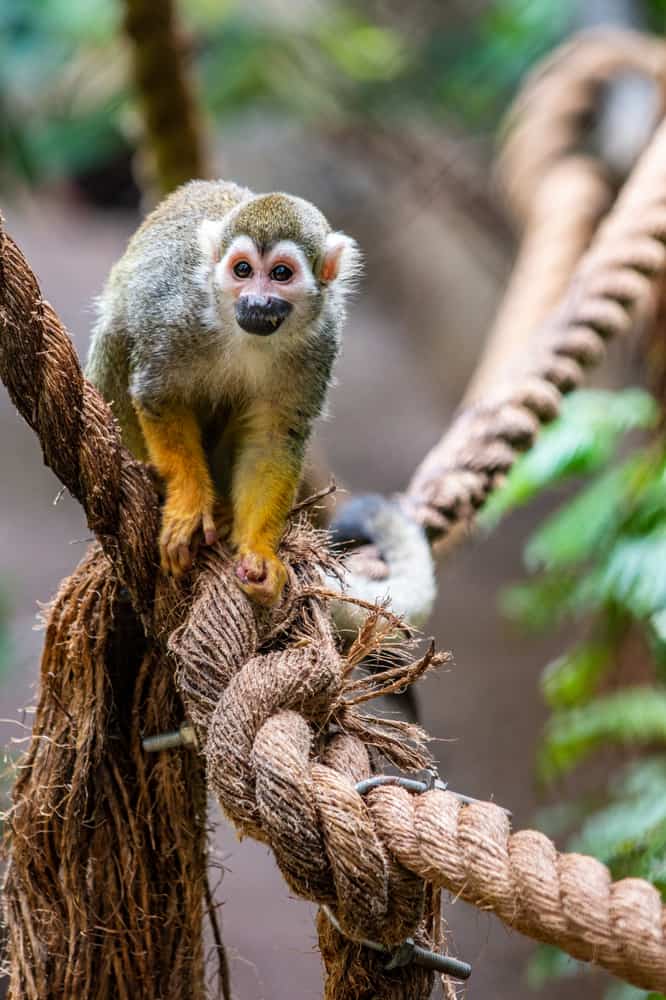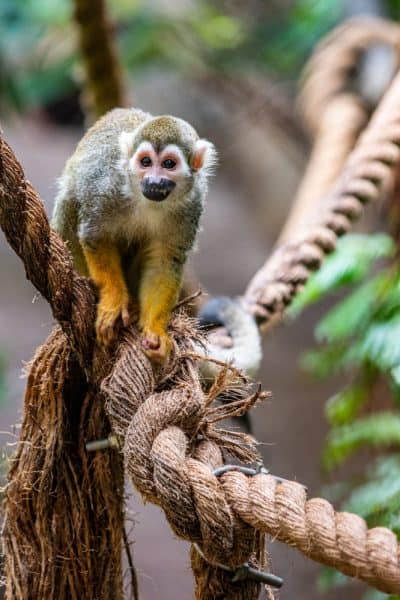 Around the waterfall, there were cages for primates and other interesting animals. There also were a few birds that were allowed to roam free within the larger room, and it was a lot of fun trying to spot them within the trees.
Overall, I can see why the Buffalo Zoo is one of the region's most visited attractions. The zoo is well laid out, and while it's not huge, it's home to a wide variety of interesting animals and is easily walkable thanks to the flat terrain.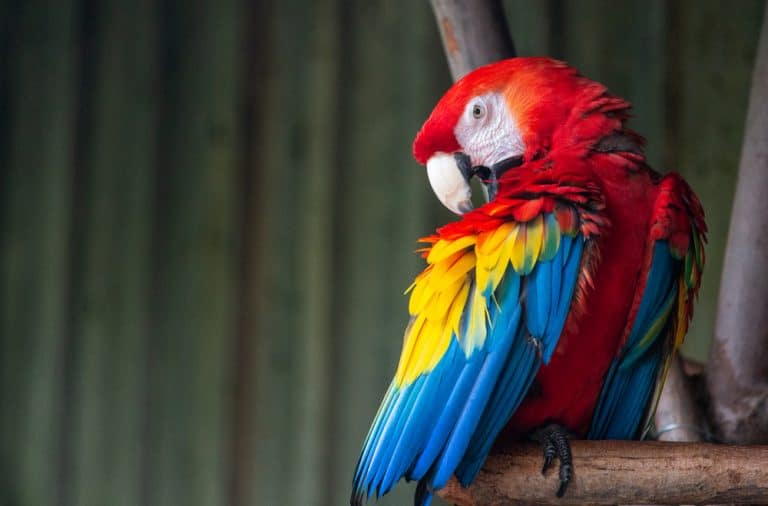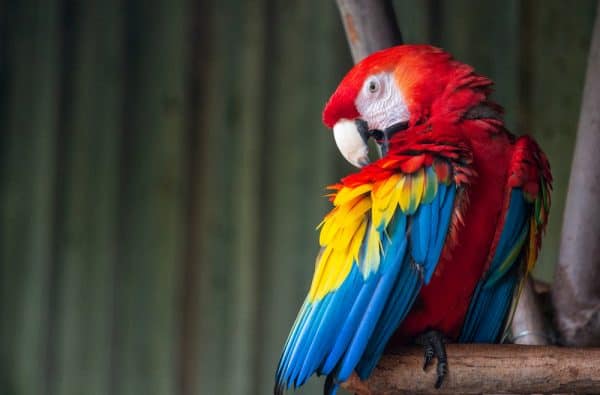 If you are looking for a great thing to do with kids in Buffalo, New York, or if you are simply an animal lover of any age, a visit to the Buffalo Zoo should be on your list.
Parking at the Buffalo Zoo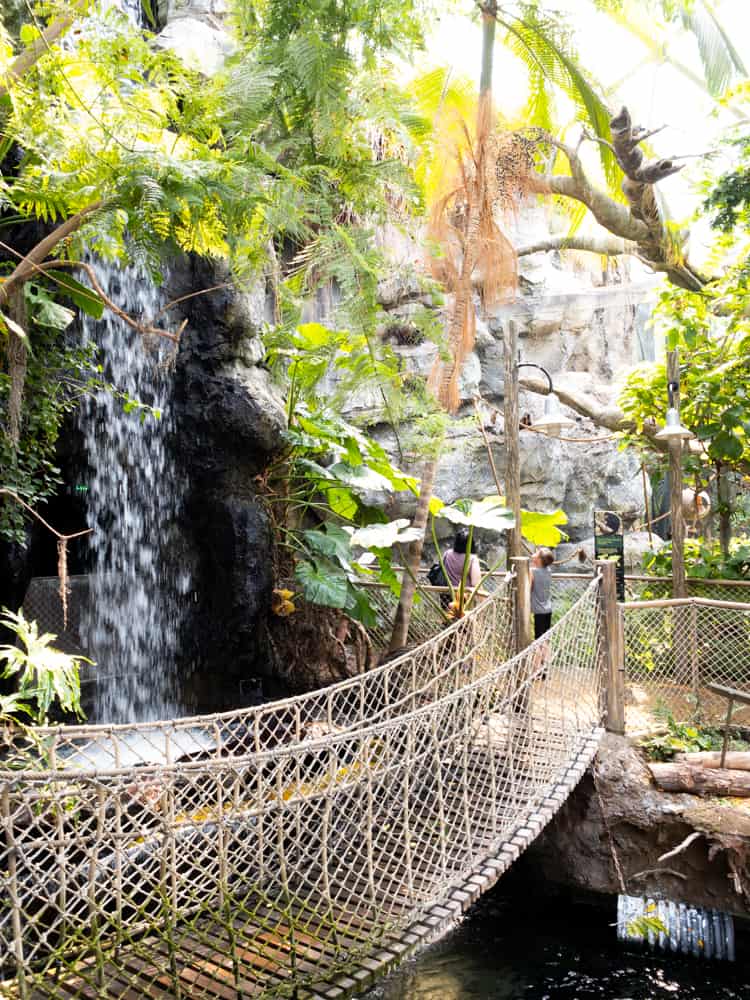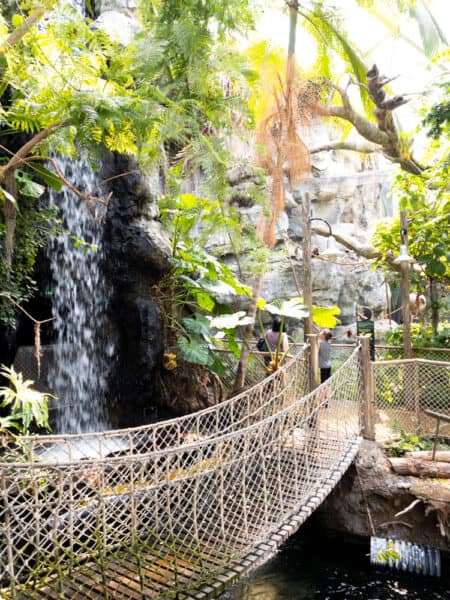 Parking at the Buffalo Zoo costs $5-10. Tokens to exit the parking area can be purchased at the ticket window along with tickets to the zoo.
Those wishing to avoid parking costs may be able to find street parking along Parkside Avenue, Meadow Drive, and the surrounding neighborhood, which is home to Frank Lloyd Wright's Martin House. Make sure to check the signs for any parking restrictions prior to parking on the street.
Note: My visit to the Buffalo Zoo was hosted by the site. However, the opinions expressed are my own.
Looking for more spots to visit in the region? Check out Explore & More Children's Museum, Buffalo Museum of Science, an Erie Canal Cruise, and the Buffalo History Museum.
---
Buffalo Zoo
Hours: Daily: 10am-4pm

Cost: Adults: $17.95, Children: $13.95

Website: BuffaloZoo.org

Address: 255 Parkside Ave
Buffalo, NY 14214
See map below for other area attractions.
---