Disclosure: This article may contain affiliate links. We will make a small commission from these links if you order something at no additional cost to you.
There are many great things to do with kids in Buffalo, New York, but none are better than the Explore & More Children's Museum.
Explore & More Children's Museum opened their current space to the public in July 2019 and are located in Canalside, near the Buffalo Naval Park and Buffalo River History Tours. However, despite this museum being newer, they actually have a 25-year history and used to have a smaller space in nearby East Aurora.
The new museum features three floors of activities younger children to enjoy, but there are also elements that older elementary kids will appreciate too. These are divided into seven play areas that each highlight an aspect of western New York's history and culture.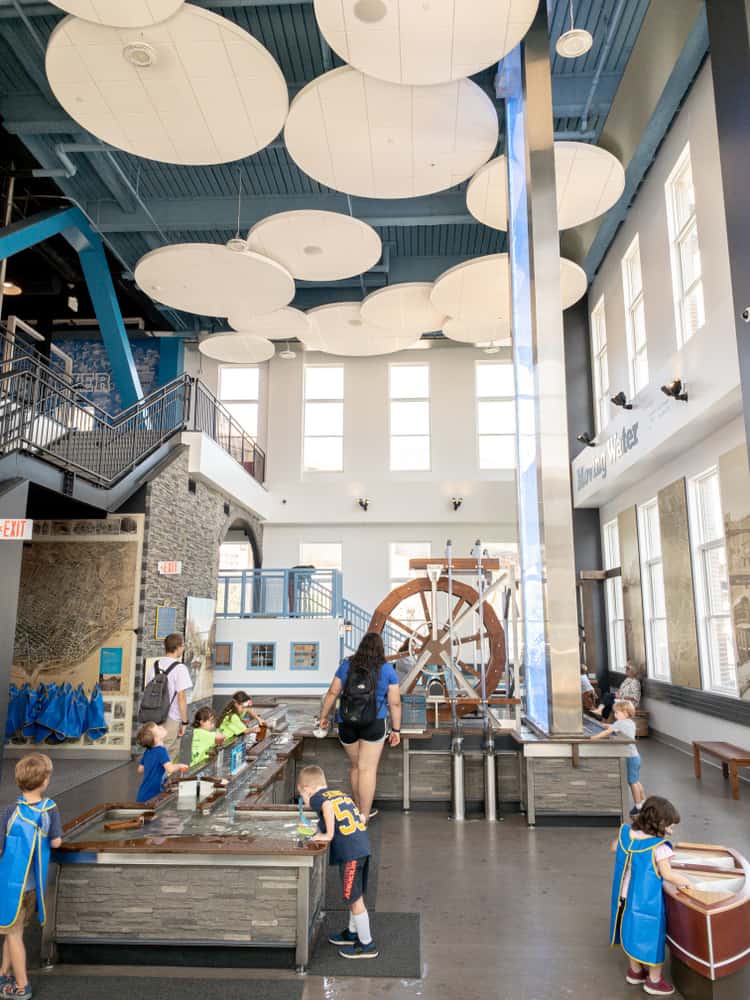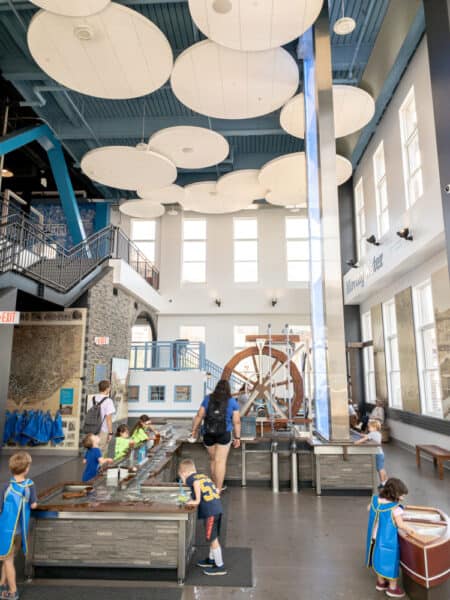 The main floor of the museum (which is actually the second floor of the building) features one of the largest water play areas I've seen at any children's museum.
The area is focused around the Erie Canal and offers a great chance to talk to kids about the importance of this waterway. Of course, there are also some whimsical aspects to the table, as well, such as the giant waterwheel.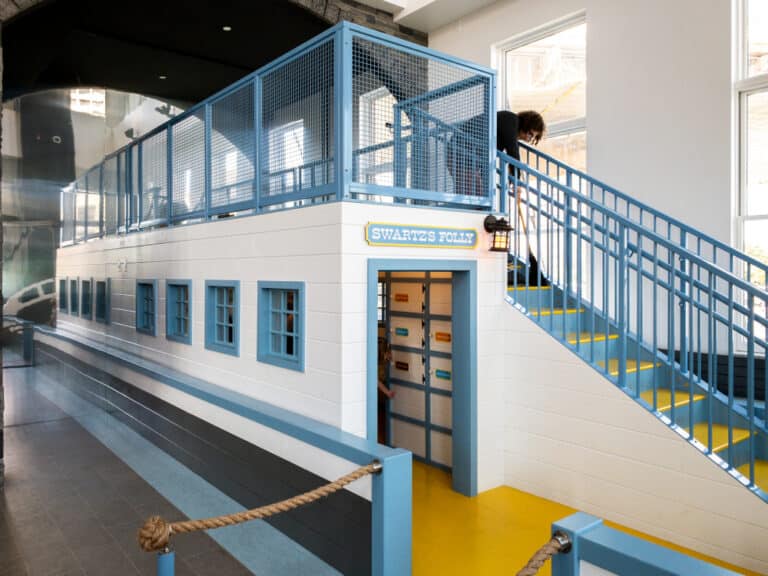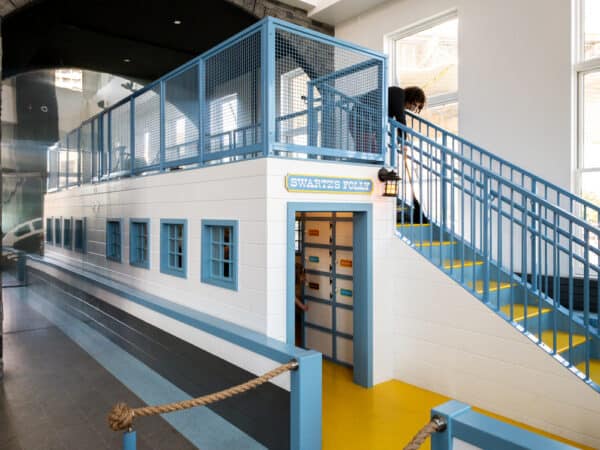 Also on the first floor is a replica canal boat. Inside, there are ways for kids to learn about the history and importance of the canal, but there are also clothes and tools that allow them to play in the space and pretend that they are floating along the Erie Canal.
The third floor of the Explore & More Children's Museum features a ton of sports-related and interactive play areas for kids.
One aspect of the spaces here that I loved was there were often things for older kids and younger kids to do next to each other that focused on similar themes. This was great because not only could kids of all ages participate, but families with kids of different ages can more easily stay in one part of the museum.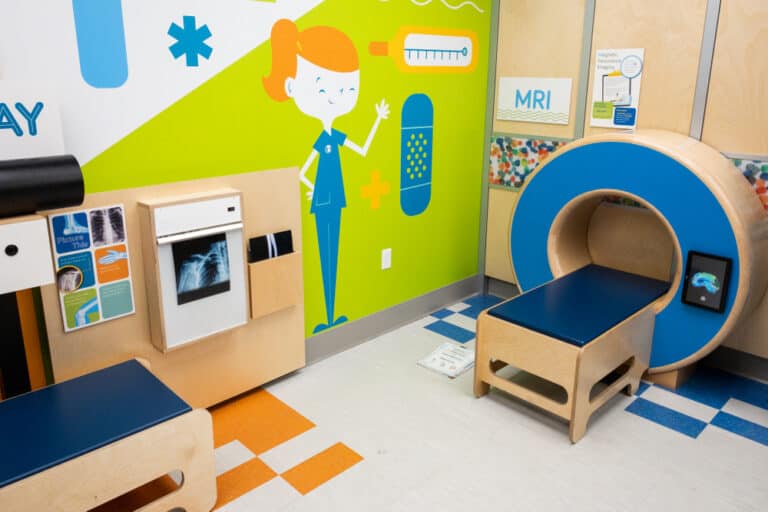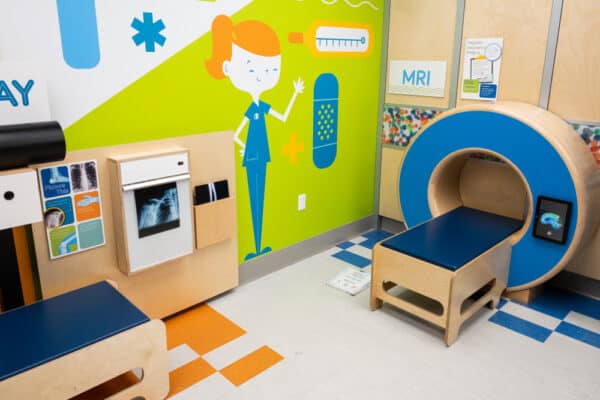 The third and fourth floors also feature many imaginative play areas including a hospital, grocery store, farm, and more. I was incredibly impressed with how well done all of these areas were and the quality of the displays.
Without a doubt, just about any young child will be able to find several areas to have fun in. I know my kids did.
In addition to imaginative play areas, the Explore & More Children's Museum features several educational areas as well. These tend to focus on STEM subjects and include the ability to build bridges, learn about Buffalo, discover electricity, and more.
I definitely appreciated how this isn't just a space to play but is also a space for kids to learn at the same time.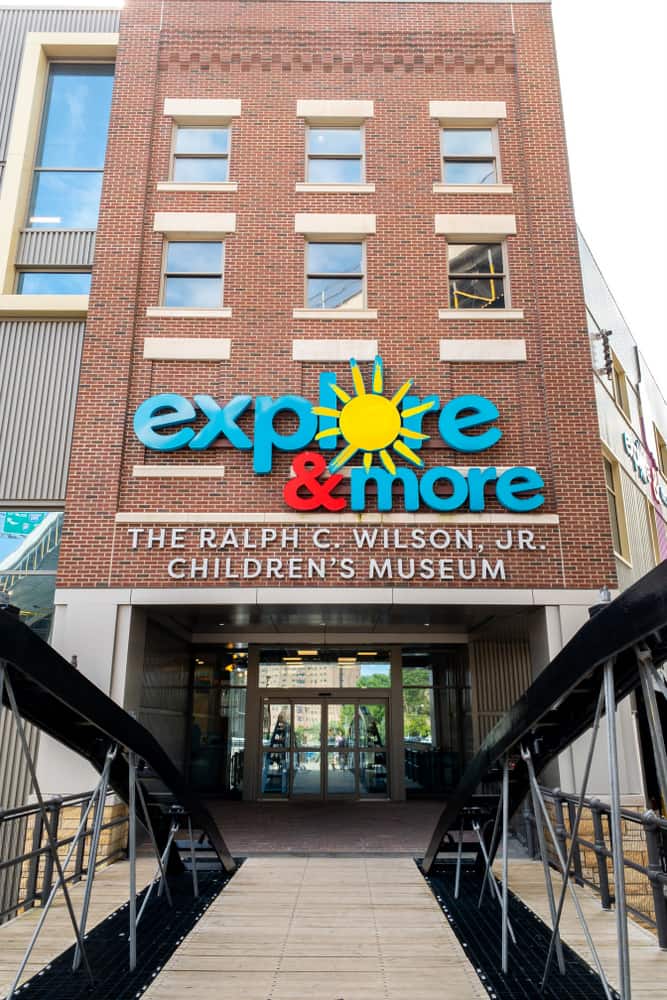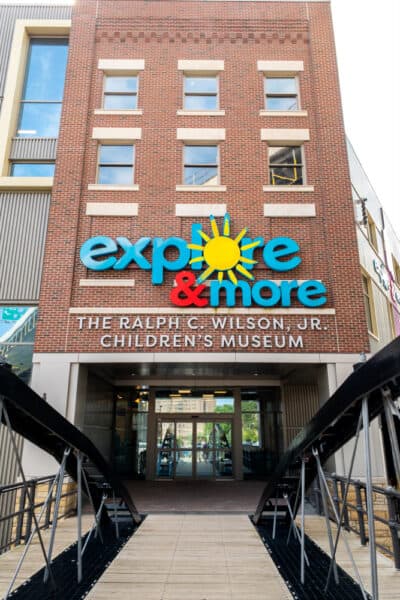 Overall, I was incredibly impressed with the Explore & More Children's Museum in Buffalo.
Obviously the fact that it was only a few months old when I visited had an impact on this, but I have no doubt that this is a space that will hold up for years to come as a great place for kids living in or visiting the Greater Niagara region to both learn and play.
If you are looking for something to do with kids in Buffalo, don't miss this great museum.
Note: My family's visit to Explore & More Children's Museum was hosted by the site. However, the opinions expressed are my own.
Looking for more places to visit nearby? Check out the Buffalo Museum of Science, Buffalo Zoo, the Buffalo City Hall Observation Deck, and the Erie Canal Discovery Center.
You can also make a very worthwhile drive to The Strong Museum of Play in Rochester.
---
Explore & More Children's Museum
Hours: Vary. See website.

Cost: $13

Website: ExploreAndMore.org

Address: 130 Main Street
Buffalo, NY 14202
---