Disclosure: This article may contain affiliate links. We will make a small commission from these links if you order something at no additional cost to you.
New York has been the birthplace of five presidents, including our 13th president, Millard Fillmore. While Fillmore was born in president day Cayuga County, he spent much of his adult life in the Buffalo area.
To learn more about this life and career, I decided to check out the Millard Fillmore House in East Aurora, a suburb of Buffalo.
Millard Fillmore was elected Vice President in 1848 serving under President Zachary Taylor. When Taylor died in July 1850, Fillmore became president and served in the role until 1853. Interestingly, Fillmore, a Whig, was the last president to not be either a Republican or a Democrat.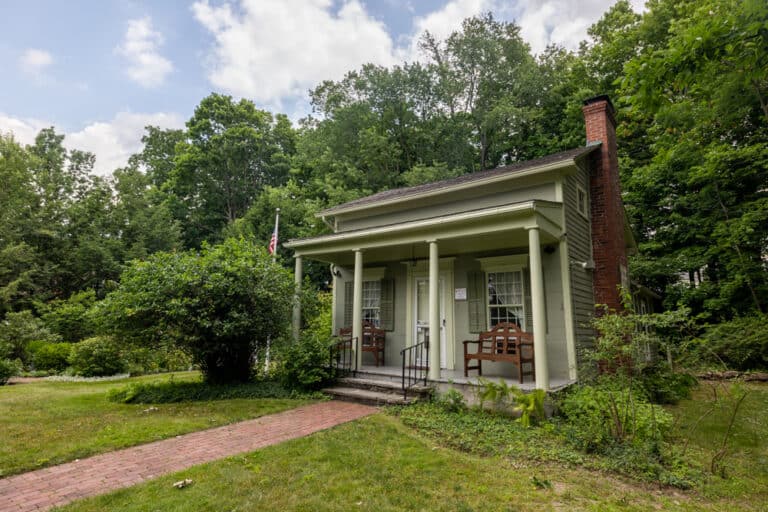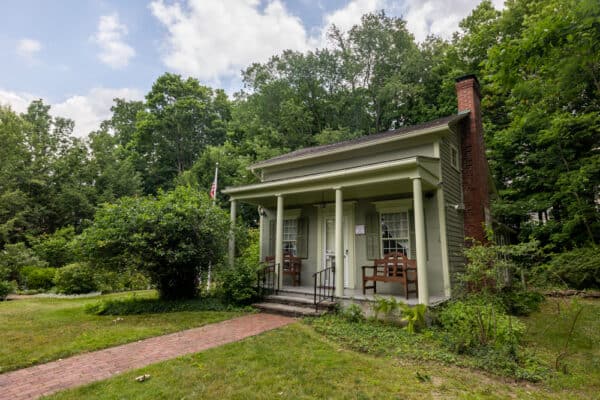 Fillmore built this home in 1826 and lived in it with his first wife, Abigail, until 1830 while he was a lawyer in East Aurora. Other than the White House, this is the only home that Fillmore lived in that is still standing (though you can see a replica of the cabin where he was born in Fillmore Glen State Park).
That makes this probably the best place to visit if you want to learn about Fillmore's impact on American history.
The Millard Fillmore House, which is also known as the Millard Fillmore Presidential Site, is located on a peaceful street a short distance from the village's quaint downtown area.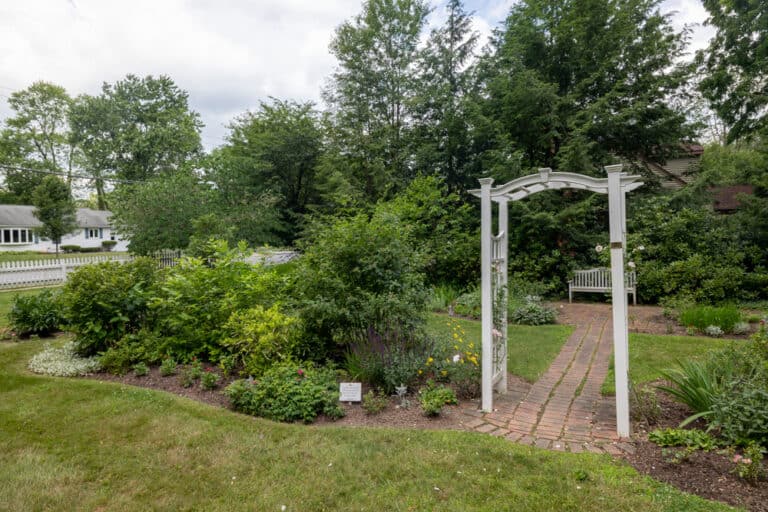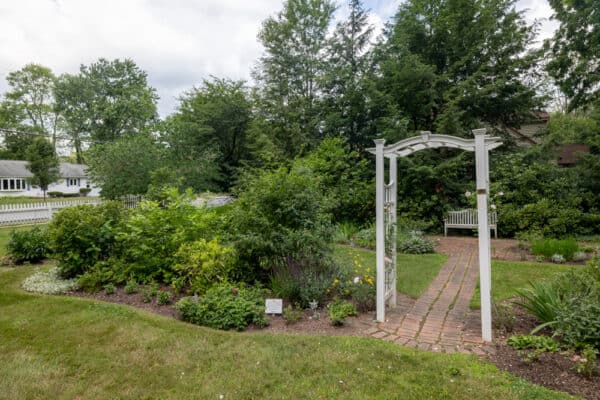 The home was originally located on East Aurora's Main Street but fell into a state of disrepair. Fortunately, in 1930, it was saved from destruction by local artist Margaret Price, who added an addition to the home and turned it into a studio for children's book illustration work.
Interestingly, also in 1930, she and her husband, Irving Price, were co-founders of the Fisher-Price Company in East Aurora. Margeret served as the company's first art director.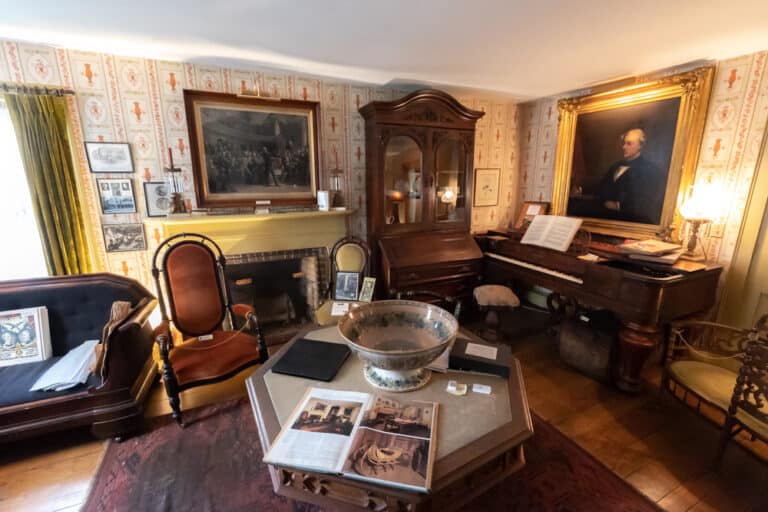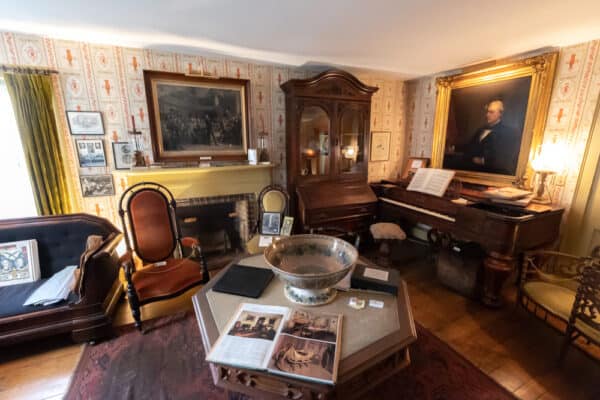 While the Prices' connection to the home is only part of the history here and isn't reflected in the displays, it's still interesting to think about some of the early Fisher-Price work she may have done in the home while using it as an art studio.
Today, the home is open for tours to those wanting to learn more about the life and legacy of President Fillmore. It has been restored as much as possible to its original appearance in 1826, with the additions restored with period furnishings.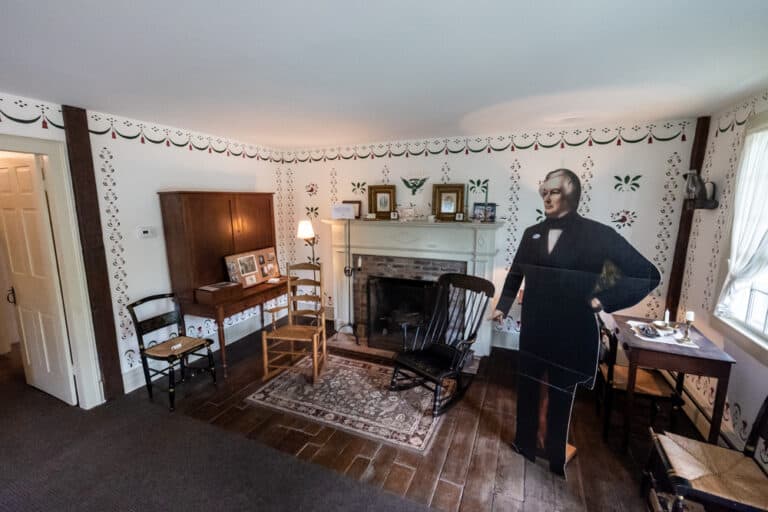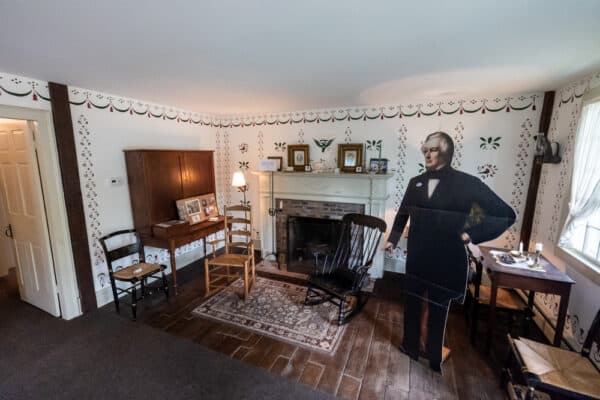 Tours, which last about an hour, start in the living room of this small home. While several additions were added on over the years, when Fillmore and his family lived in the home, it was quite modest.
One thing that really amazed me about the house was how many pieces they had that were owned by or used by Fillmore. These included pieces that were present in several of his homes and even pieces that were in the White House during his tenure as president.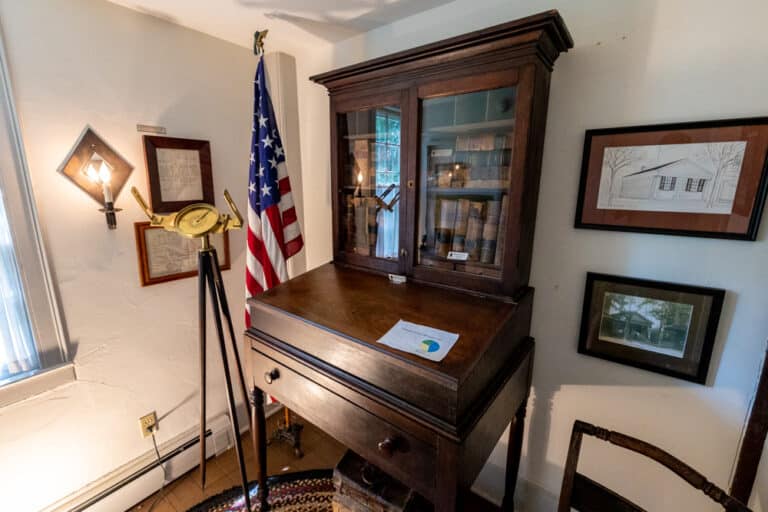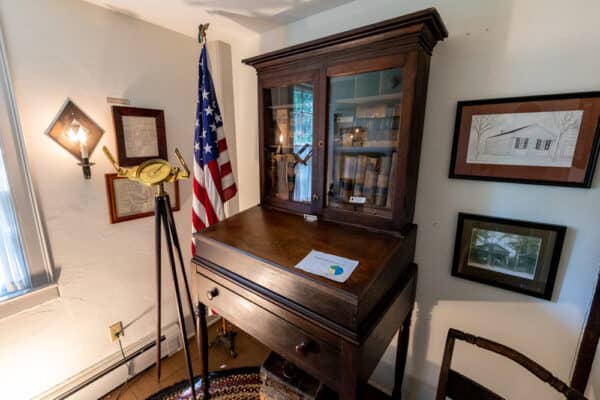 Pieces belonging to Fillmore that are on display include his law desk, many of his law books, his teacup, and his dresser. There are also several pieces in the museum that contain his signature.
As guides take you through the home, they offer great insight into Fillmore's life, especially the time before and after his presidency in the Buffalo area.
They also point out features of the home and explain what life was like here in the 1830s. Amazingly, the home still retains its original wood floors and even the original front door and its hardware.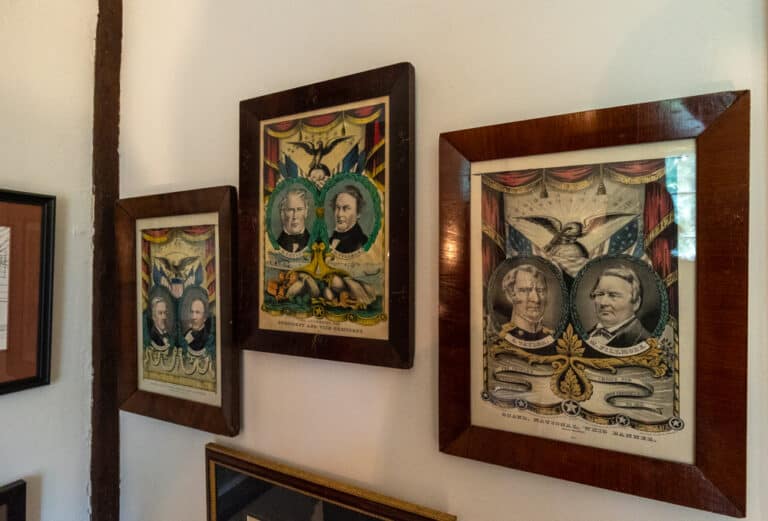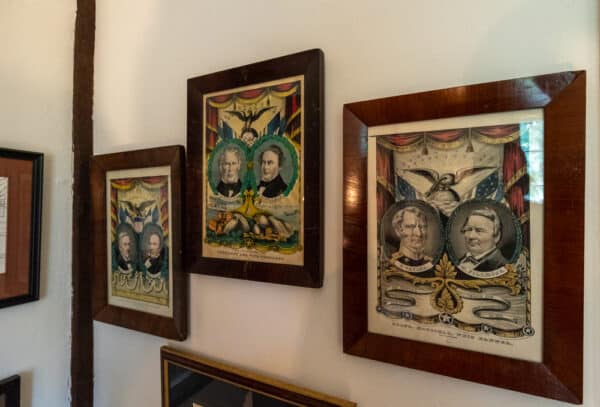 The back rooms of the home were added after Millard Fillmore left the home, but still contain many momentos of his life. These include political posters from his elections (He also was the nominee for president on the Know-Nothing ticket in 1856).
In addition to the historic interior of the home, the exterior of the home is quite beautiful.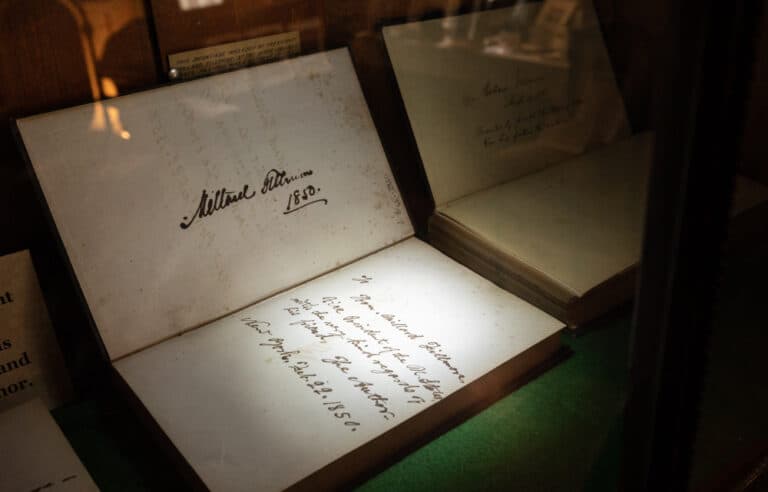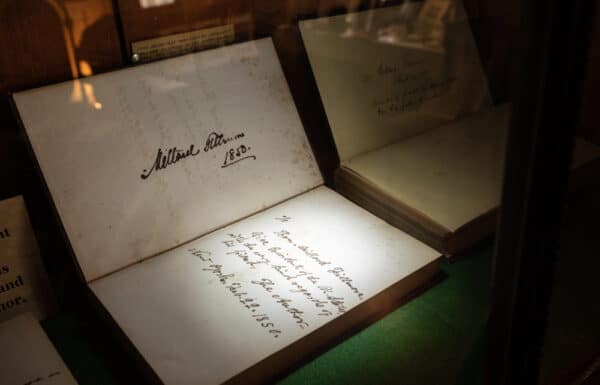 Even though it doesn't sit at the home's original location, a period garden has been added to the side yard. If you are interested in horticulture, this is a neat spot to spend a few minutes checking out.
Overall, the Millard Fillmore Home is a fascinating spot for history lovers to check out when visiting the Buffalo area. And, if you're in the city and looking for things to do near Buffalo, I definitely think this home is worth the short drive to see.
While in the Buffalo area, don't miss the grave of President Millard Fillmore at Forest Lawn Cemetery.
Looking for even more things to do nearby? Check out the Theodore Roosevelt Inaugural Site, the Buffalo History Museum, Buffalo River History Tours, and Griffis Sculpture Park.
---
Millard Fillmore House
Hours: Tours by reservation.
See website.

Cost: Adults: $10, Children: $5

Website: AuroraHistoricalSociety.com

Address: 24 Shearer Avenue
East Aurora, NY 14052
---