Please do your best to limit your travels around New York during this time. If you decide to travel, please check the status of the places you are going. Some places around the state are temporarily closed or have changed their hours We will not be updating individual articles to note these changes. Stay safe and wear a mask!


When you think of waterfalls near Buffalo, it's likely that Niagara Falls springs immediately to mind. However, if you are looking for a much more peaceful spot, don't miss the beautiful Glen Falls.
Glen Falls sits about 20 minutes east of downtown Buffalo in Williamsville, New York.
At only 25-30 feet tall and roughly twice as wide it's obviously not nearly as impressive as its nearby cousin on the Niagara River. However, odds are good that you'll be able to enjoy this beautiful and historic waterfall without thousands of other visitors.
Disclosure: This article may contain affiliate links. We will make a small commission from these links if you order something at no additional cost to you.
Glen Falls is the focal point of the small, but charming Glen Park. This park is located in the heart of this Erie County community, and it was around this spot that the first mills were located in the area.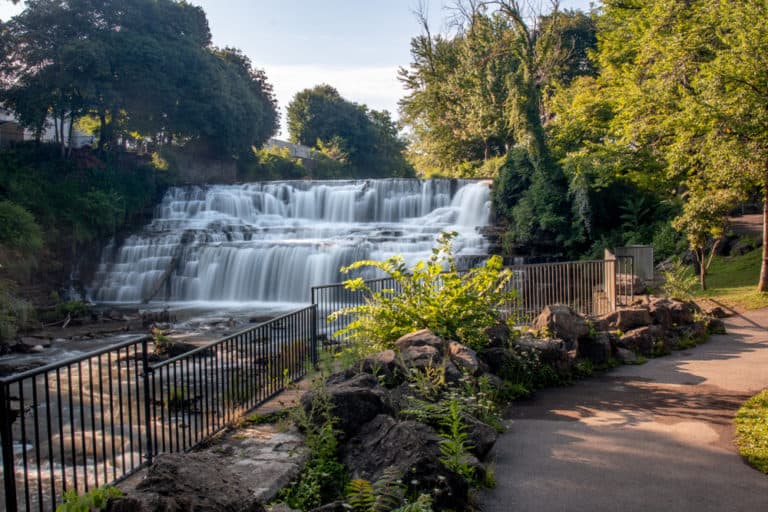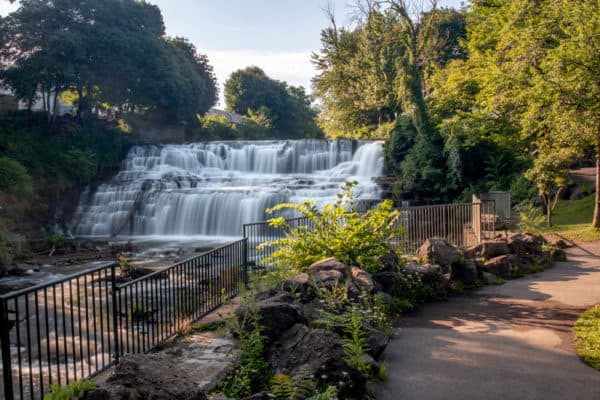 Glen Falls can be easily viewed from a concrete path along the western banks of Ellicottville Creek. While this viewing area is set back a bit from the road, it should be accessible to anyone that can walk a few hundred yards and even those with wheelchairs.
There is also a great viewing area right along the road and adjacent to a few handicapped parking spots and benches, making this a great roadside waterfall to visit. While this spot is about 400 feet downstream of the waterfall, the views here are quite good, even when the trees are full of leaves in the middle of the summer.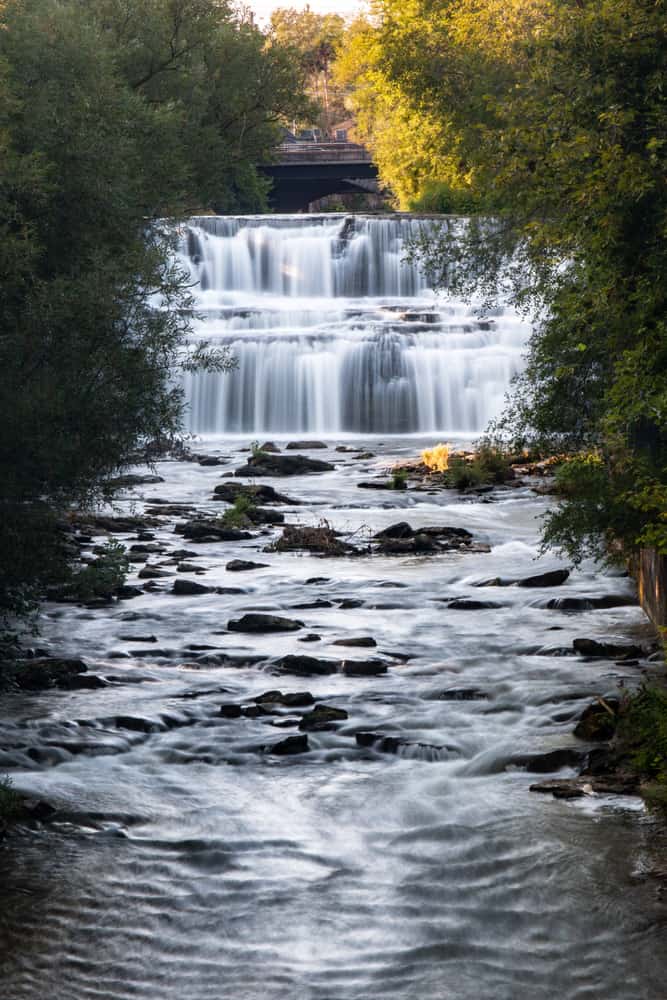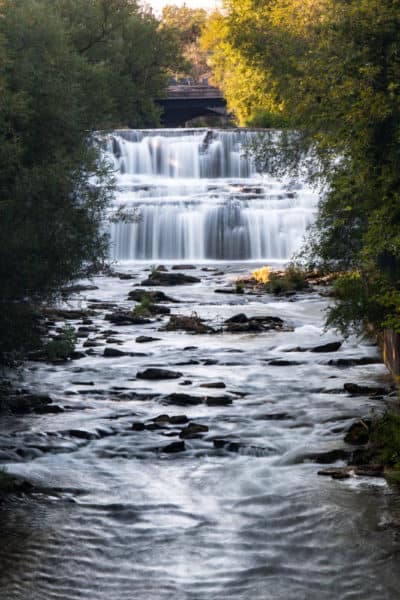 While the waterfall is the star of Glen Park, definitely take some time to walk around and enjoy this beautiful area. This park is very well manicured and cared for. In fact, it's one of the nicest small parks I've probably ever had a chance to visit.
Walking through this peaceful spot shortly after sunrise on a warm August morning was very lovely, and I enjoyed meandering past the park's small ponds and along its walkways during my time here.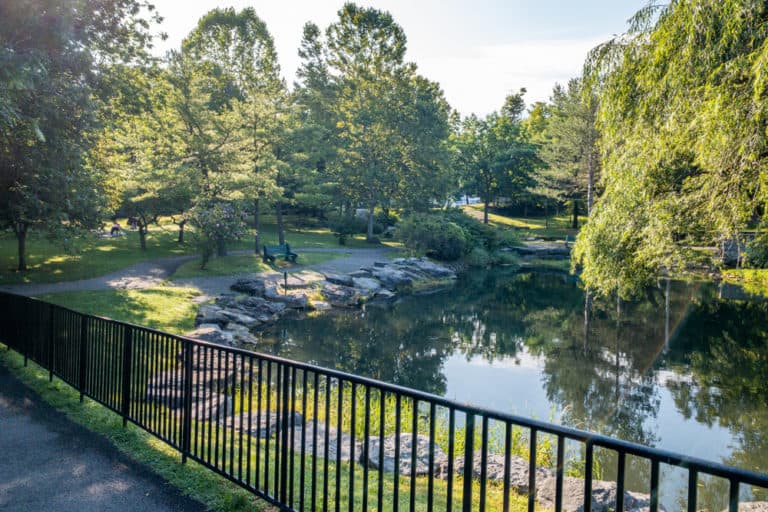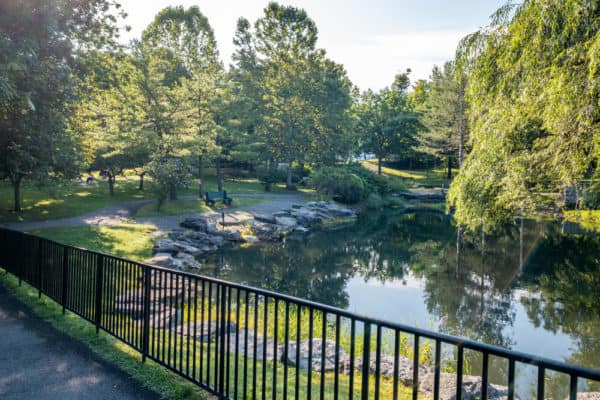 Because of that, this is definitely a spot I highly recommend if you are looking for a waterfall to visit near Buffalo.
How to Get to Glen Falls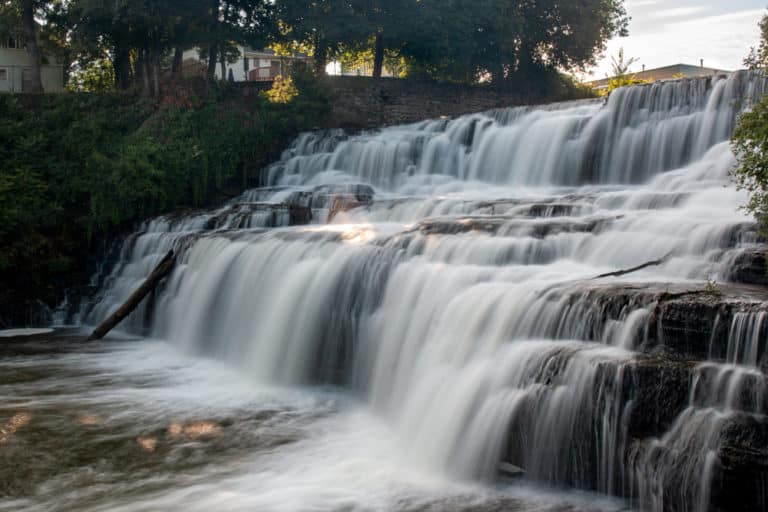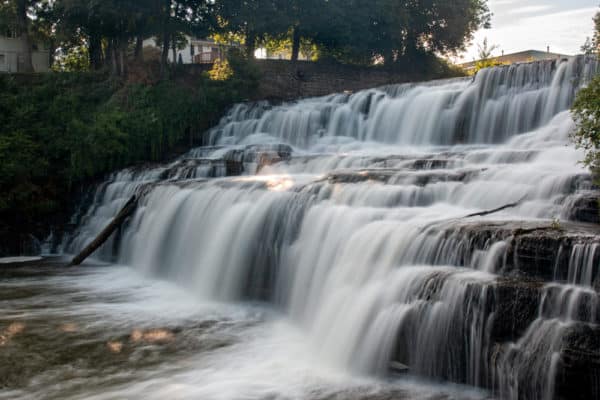 Glen Falls is located 20 minutes east of downtown Buffalo and approximately 30 minutes from Niagara Falls State Park. It's worth noting that this waterfall is several hundred miles from the community of Glens Falls, New York in the Adirondacks.
This Glen Falls can be found in Williamsville, New York at the following coordinates: 42.963982, -78.744008.
There are two parking areas for visitors along Glen Avenue.
The smaller parking lot on the southern side of the road (the same side as the park) is reserved for handicapped parking.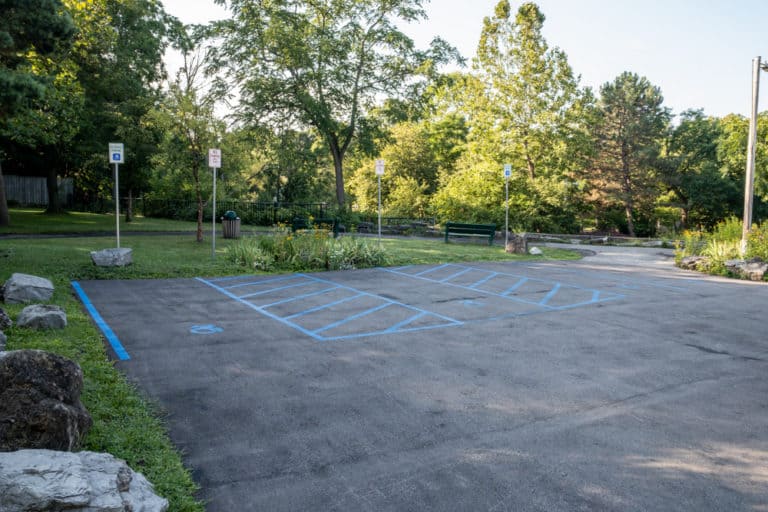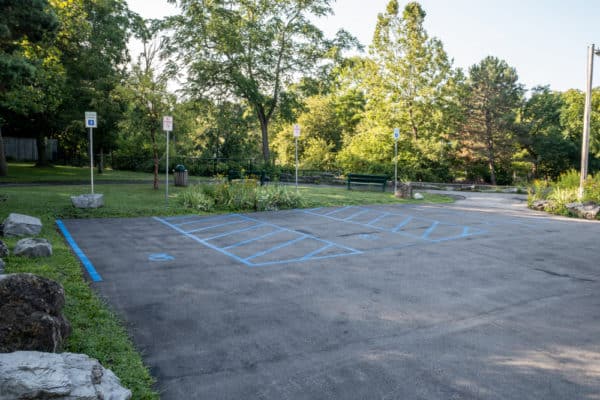 The northern side of the road has a good number of spots for other visitors. Both parking areas can be found at the following coordinates: 42.965357, -78.744497.
From the main lot, cross the road at the crosswalk and head straight ahead to check out the further view.
To see the side view of the falls, cross the bridge over the creek, and take the first path into the park. This will wind its way to the falls.
Looking for more spots to visit nearby? Check out the Lockport Locks Boat Tour, the Buffalo Zoo, and the Buffalo City Hall Observation Deck.
[Click here for information on how to use the coordinates in this article to find your destination.]