Disclosure: This article may contain affiliate links. We will make a small commission from these links if you order something at no additional cost to you.
During a trip in the early summer of 2019, I found myself driving through New Paltz in the Catskills and looking for somewhere to eat dinner.
While this is a very charming town with lots of great places to eat, I opted to dine at Clemson Bros. Brewery at the Glided Otter.
This restaurant on the western edge of New Paltz along the Wallkill River was known as the Gilded Otter for many years. In the spring of 2019, this restaurant and brewery was purchased by Clemson Bros. Brewery.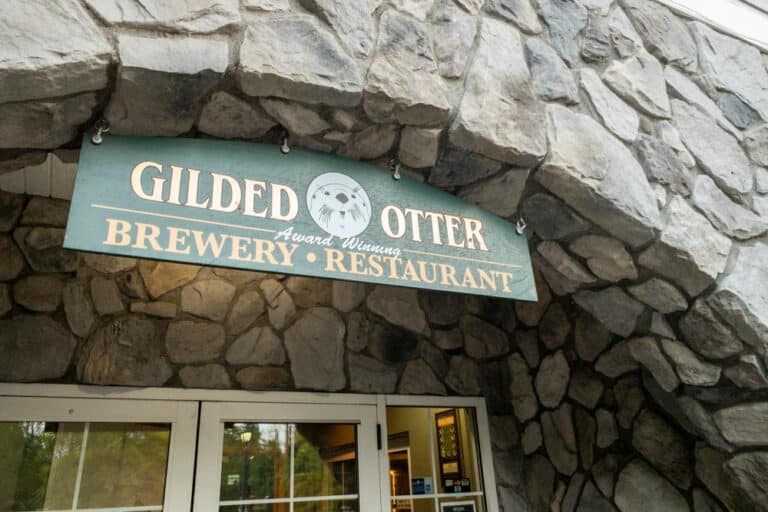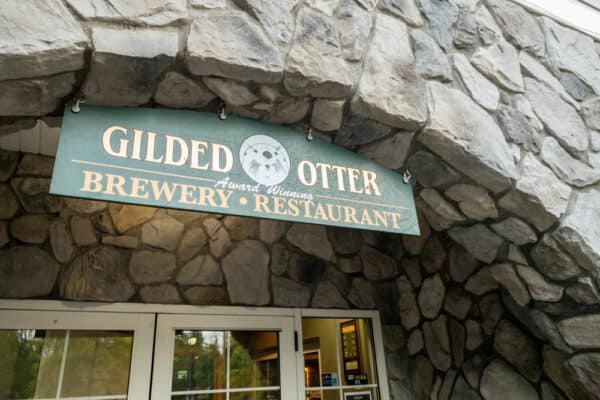 Clemson Bros. Brewery's main location is in Middletown, 45 minutes to the southwest. This brewery first opened in October 2015 in the old Clemson Bros. hacksaw factory. Since then, they have grown into one of the region's most popular breweries and begun to expand their locations.
Always one that enjoys trying new beers, I was excited to visit their new location in New Paltz.
While the interior of the building is very warm and nicely decorated, I opted to sit out on the restaurant's patio. From this spot, I had great views overlooking the nearby river and the Catskill Mountains off in the distance.
The menu at Clemon Bros. Brewery at the Glided Otter offered a lot of great options. Some were old favorites from the restaurant's past life as the Gilded Otter, while others, like the burgers, were brought over from the restaurant at the Clemson Bros. Middletown brewery.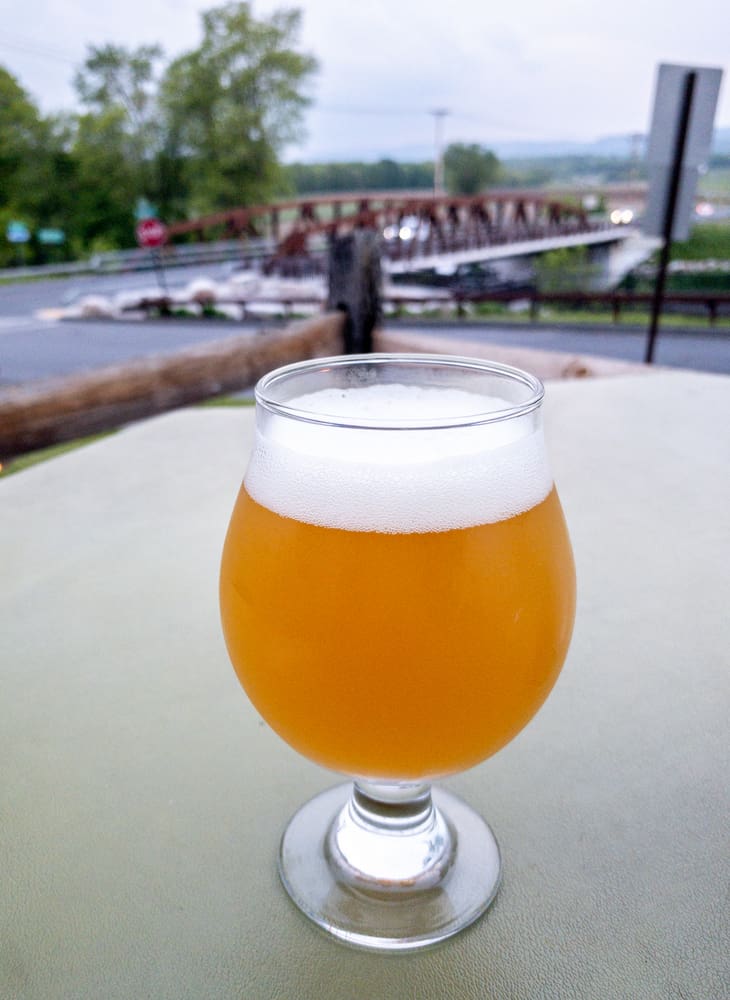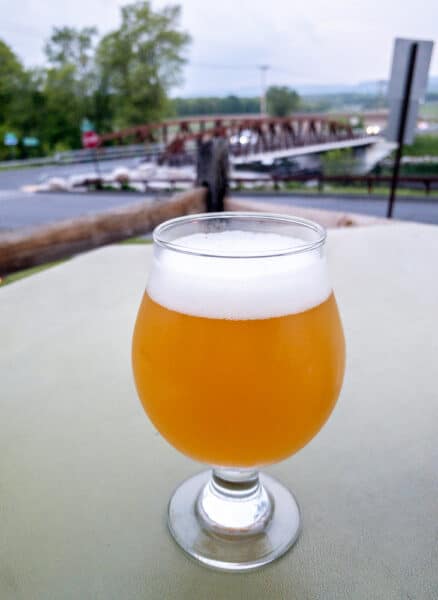 Never one to pass down a good burger, I opted to try one of the ones that they offered at the restaurant.
The burger came out quickly and in a basket covered by replica newsprint, which was a nice touch. The burger came with parmesan-truffle fries and a house-made pickle.
The burger itself was a nice size and had great flavor, though it was cooked a bit more than what I had requested. Overall, though, I really liked the burger.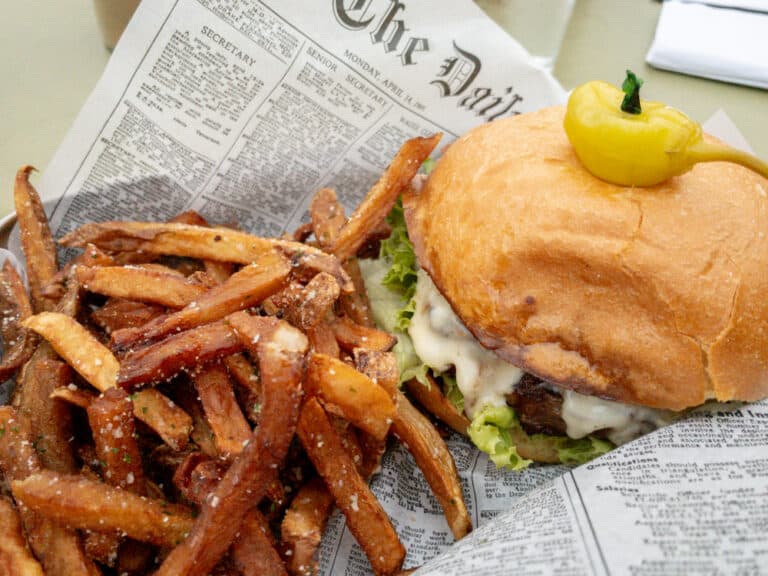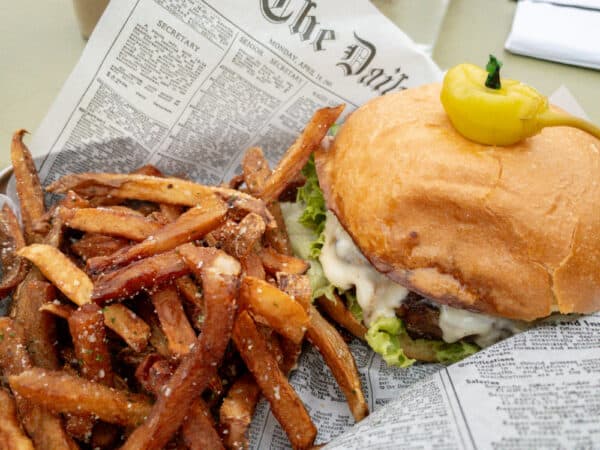 The star of the plate for me, however, was the incredible fries. They had a ton of flavor and really left me wanting even more than the generous serving.
For beer, Clemson Bros. Brewery offers a selection of both their beers, as well as a few favorites from when the space was the Gilded Otter. At any given time, they have about 15 different beers on draft covering just about every style.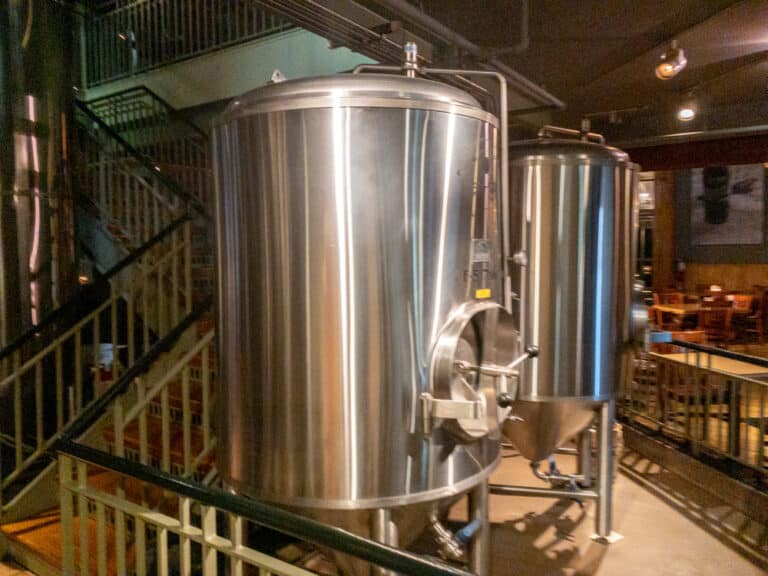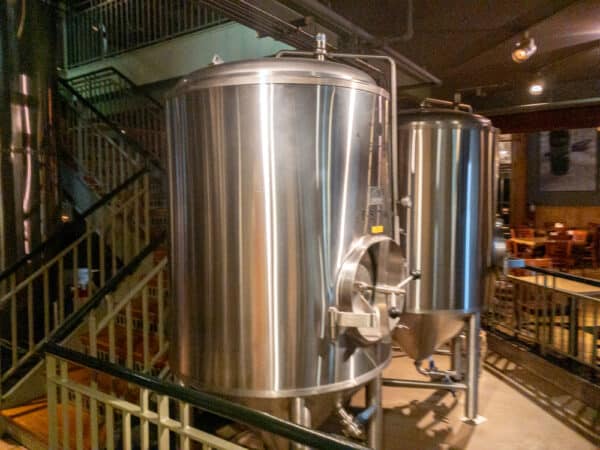 During my visit, I had a chance to try a few beers. Of the ones I tried, my favorite was the Gilded Otter New England IPA. This beer had a great color and was quite tasty, though maybe a tad weak on the overall flavor.
Ultimately, Clemson Bros. Brewery at the Gilded Otter is a great spot to grab some food or a drink while in New Paltz. While it's not the type of place I'd head to town solely to visit, it's definitely a nice addition to this very charming Ulster County community.
Clemson Bros. Brewery at the Gilded Otter can be found at 3 Main Street in New Paltz, NY.
Looking for more places to visit nearby? Check out Woodstock Waterfall Park and Dennings Point.