Disclosure: This article may contain affiliate links. We will make a small commission from these links if you order something at no additional cost to you.
The Wayne County shores of Lake Ontario are some of the most beautiful in all of New York. However, there are few places to stay in this rural area filled with apple orchards, wineries, and forested hillsides. Fortunately, there's Lake Bluff Campground.
Lake Bluff Campground is located about 1.5 miles from the southern shores of Lake Ontario near Wolcott, New York. It is also the closest place to stay near the popular Chimney Bluffs State Park.
While this is primarily an RV campground, with many permanent and semi-permanent camps, the campground also features four cabins and a nice number of tent sites among its more than 150 spaces.
Recently, when I was exploring sites in the area including Beechwood State Park, Chimney Bluffs State Park, and Wolcott Falls, I opted to rent a cabin in the campground.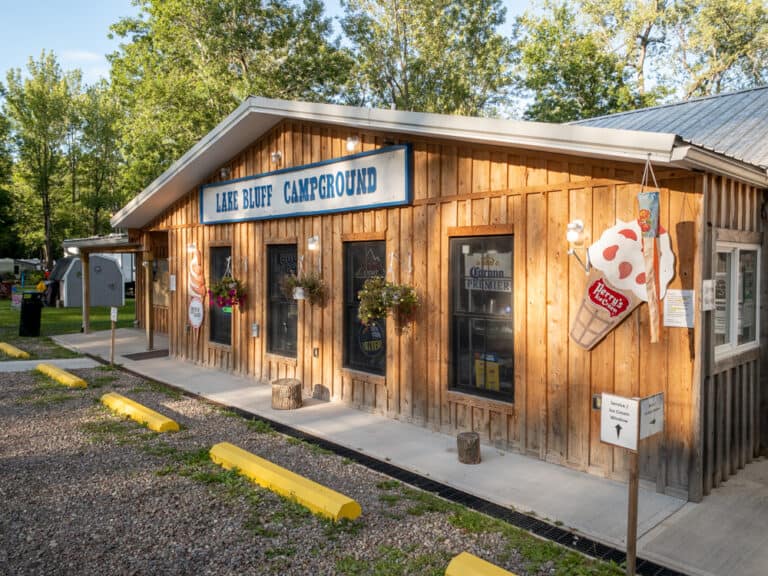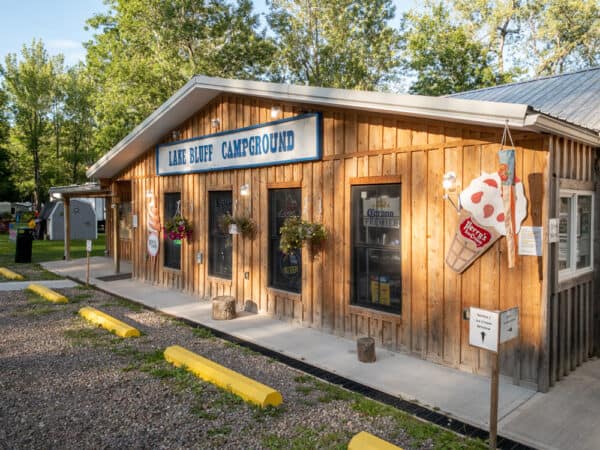 Despite being so close to the lake, Sodus Bay, and many popular attractions, Lake Bluff Campground is located in a rather isolated and forested spot. Adjacent to the entrance to the campground is a combination gift shop and ice cream stand. This is also where you can register for your stay.
Fortunately, as I unwittingly found out, if you arrive after the store closes, they put your information on the door near a check-in sheet.
The campground itself is nicely maintained and, as you drive to your campsite or cabin you'll pass many RVs that are permanently parked here.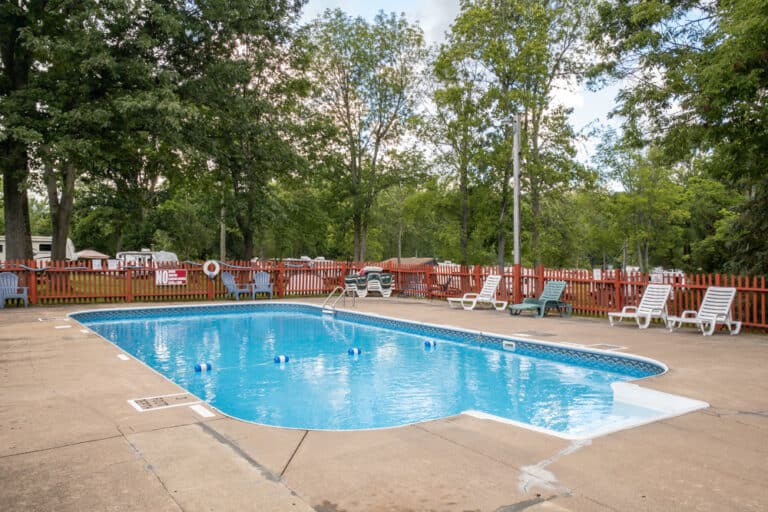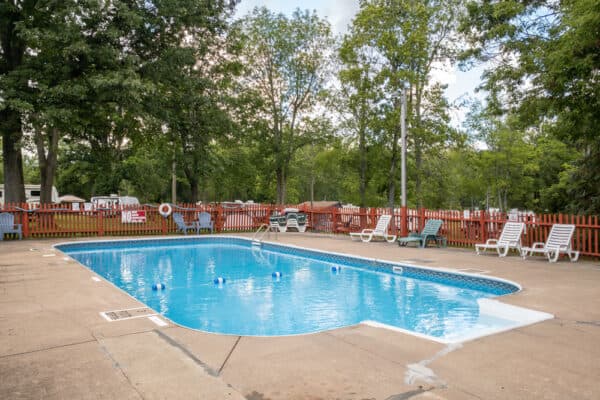 There are many great amenities at Lake Bluff Campground for those that aren't out all day exploring the northern Finger Lakes. These include an outdoor pool, horseshoes, a playground, themed events, and much more.
During my stay, I booked one of the campground's four cabins. These cabins are all located together near the center of the campground and close to one of the bathhouses.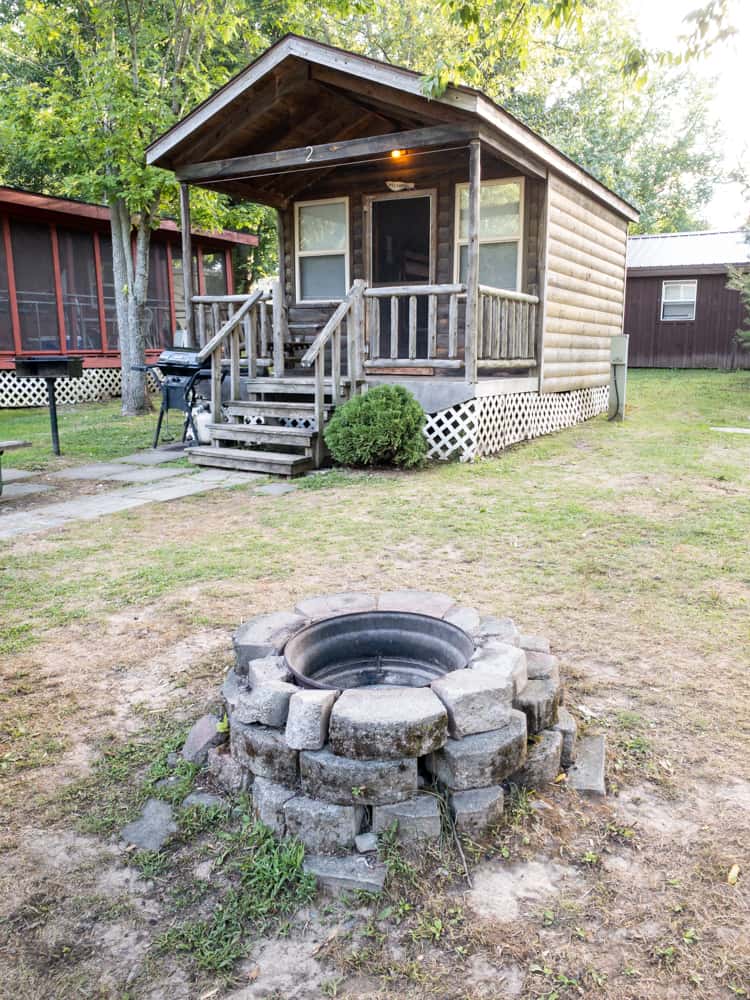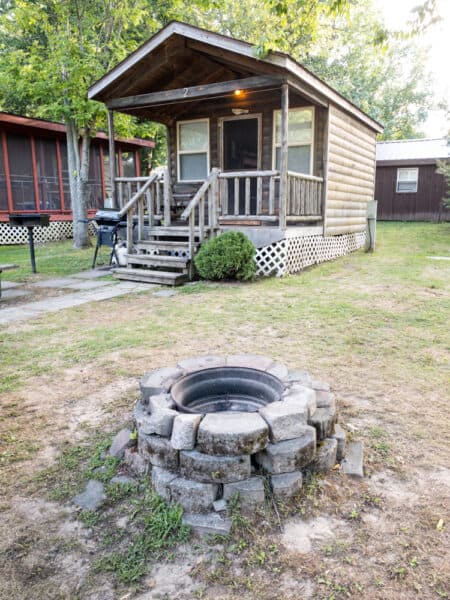 Of the cabins, two are small cabins that feature only one room and two are larger. I stayed in one of the one-room cabins. The cabin was quite small and would get cramped quite quickly if you actually had four people staying in the cabin. However, for one or two people, it's a perfectly fine size if you aren't planning to spend much time there anyway.
While my cabin, known as the Chimney Bluffs Rental Cabin, was quite small, it featured two bunk beds (one with a double bed) a small refrigerator, a microwave, and a small table. The interior was acceptably clean but given the rustic nature of the cabin, it did have a bit of dirt in the corners which wasn't really unexpected.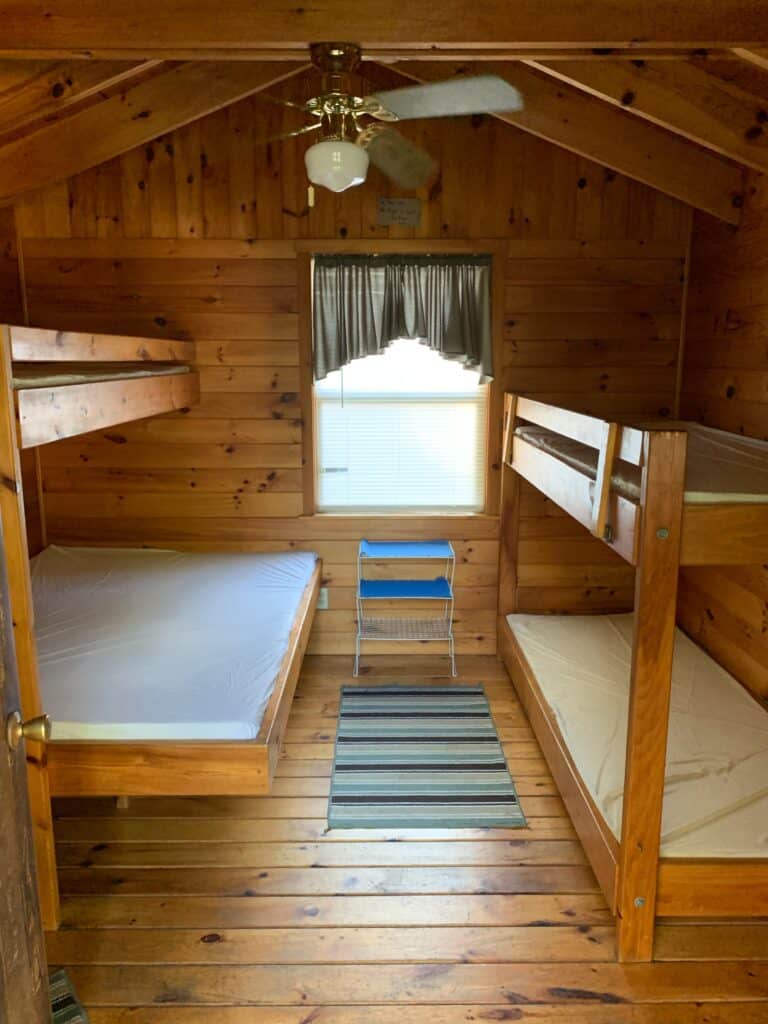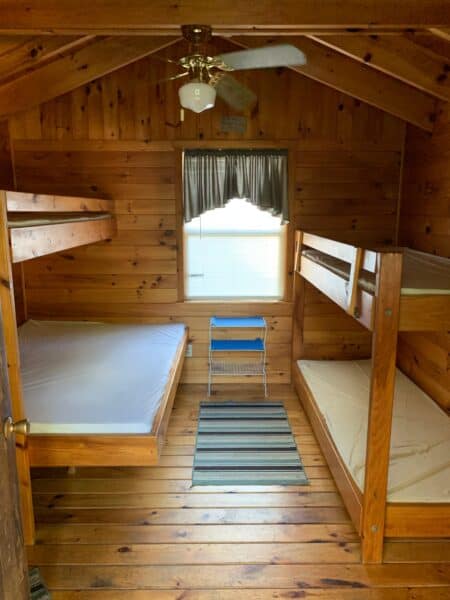 Outside, my cabin, just like the other three, featured a small porch, a picnic table, a fire ring, and both a gas and a charcoal grill.
The larger two cabins, Brantling and Williamson, feature a larger interior space along with a full bathroom and a screened-in porch.
The beds in my cabin were a bit on the hard side with only a thin mattress over a plywood frame. If you don't like hard beds, you might want to consider bringing some additional padding. It's also worth noting that no sheets, pillows, or towels are provided, so you'll need to bring whatever you need with you.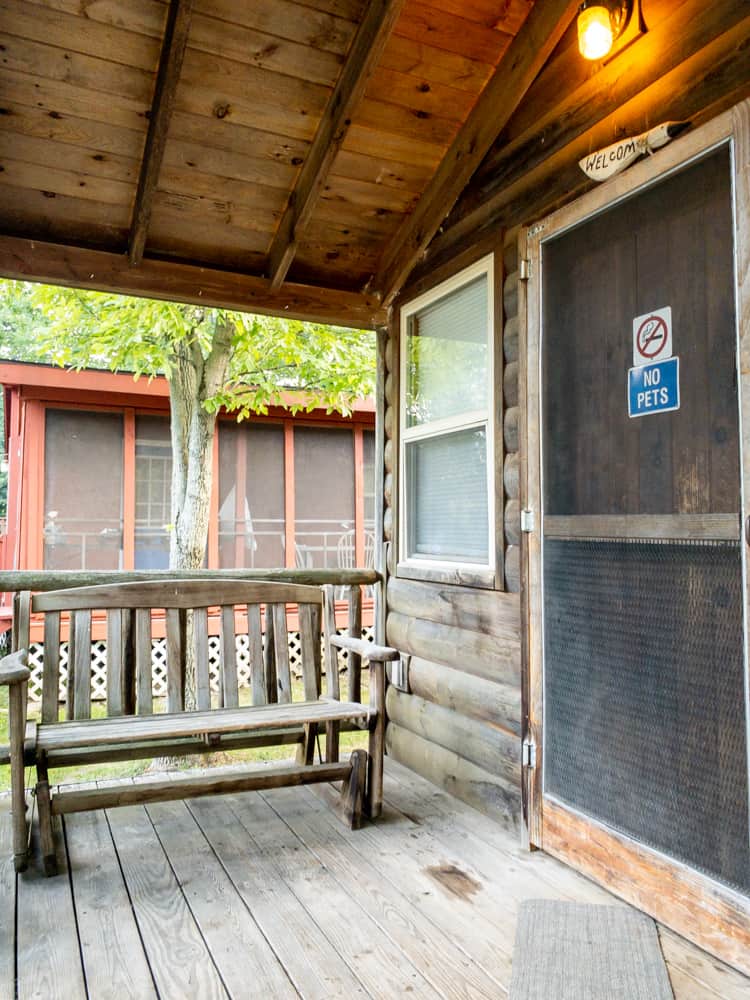 From driving around the campground, the campsites looked nice and spacious. In fact, since all of them can handle RVs, they are quite an ample size if you are simply pitching a tent. For those with an RV, all of the sites feature at least some hookups for your camper.
All campsites also had a picnic table and a fire ring.
It's worth noting if you are pitching a tent, ask for a space in the rear of the campground when booking. While the spots closer to the road are fine, the spots closer to the back of the campground are more wooded and are a bit further from most of the permanent RV sites.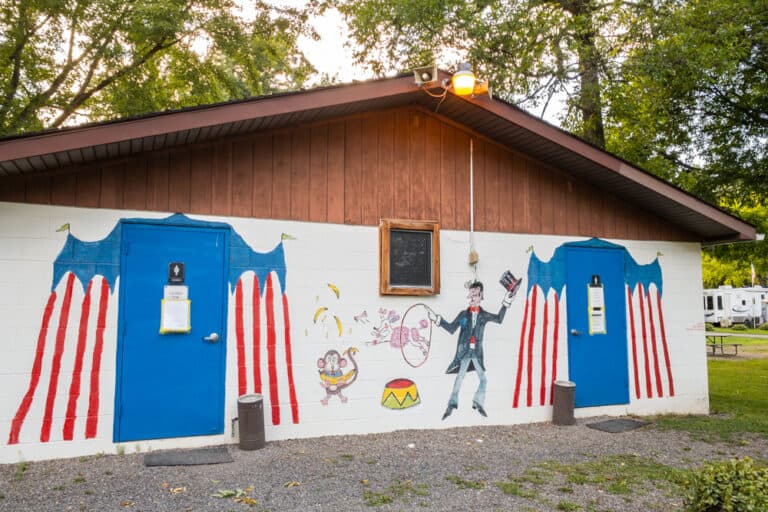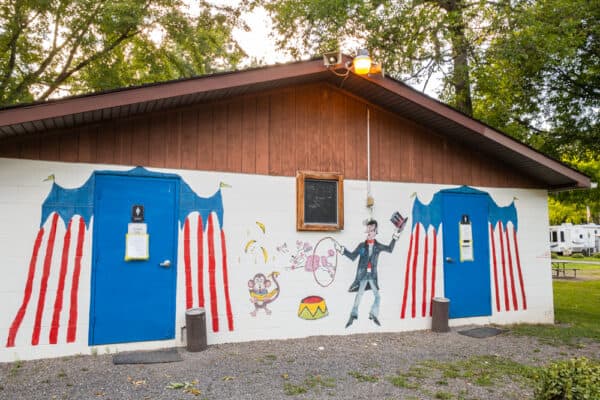 Overall, I really enjoyed my stay at the Lake Bluff Campground in Wayne County, NY. The combination of amenities and the close proximity to spots like the popular Chimney Bluffs State Park make this a nice place to stay if you are exploring the New York shores of Lake Ontario.
You can find out more about Lake Bluff Campground and book a stay there on their website.
You can also see more places to stay nearby on Airbnb and Booking.com.
Looking for more great places to stay in New York? Check out Hotel Henry in Buffalo and Amsterdam Castle in Amsterdam.