Disclosure: This article may contain affiliate links. We will make a small commission from these links if you order something at no additional cost to you.
Did you know that there's a spot in Yates County, New York where your car appears to roll uphill?
That's right, at Spook Hill in Middlesex, NY, your car (or anything else that can roll) appears to do just that. While it's an optical illusion, if you've never been to a Gravity Hill in New York or elsewhere, you're in for a real treat at this strange spot.
Spook Hill is located along Newell Road on a hillside overlooking Canandaigua Lake. Other than this strange phenomenon, this is a regular and peaceful residential and farming roadway in the Finger Lakes. In fact, given that there is nothing to mark this Gravity Hill, you could drive this road every day and never know it's there, just like a similar Gravity Hill in Cattaraugus County.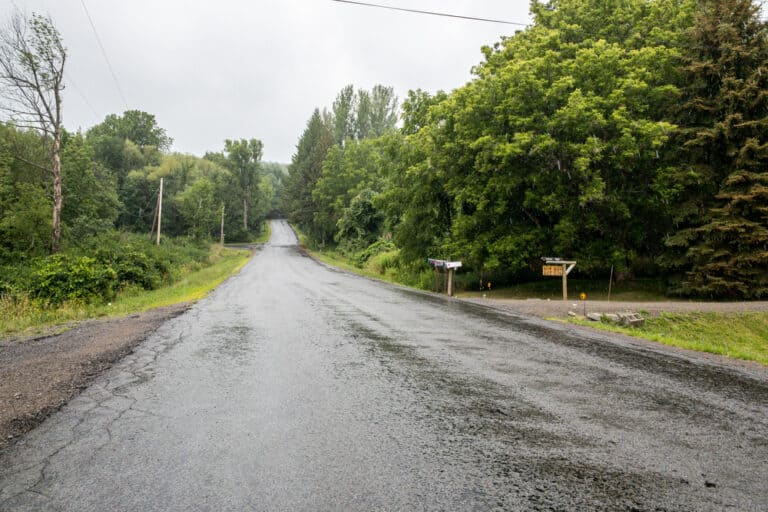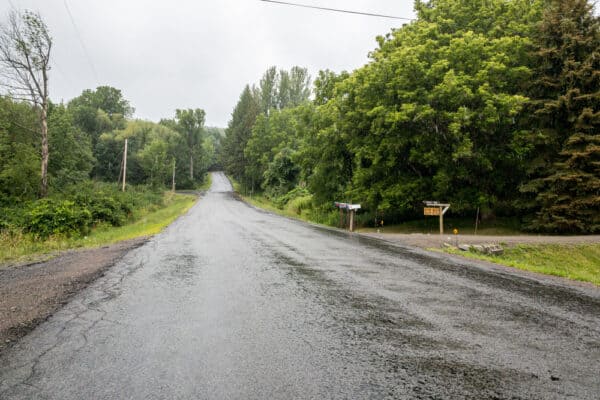 Before going any further, that brings me to an important point. Spook Hill is along a normal road. While it's unlikely that this area gets a ton of traffic (I didn't see another car in the 15 minutes I was there), cars do drive on this road.
If you opt to try Spook Hill, please use a ton of caution and turn on your car's four-way flashers if you are sitting on the road or moving backward. Also, stay on the roadway and respect the private property and the homes alongside the road.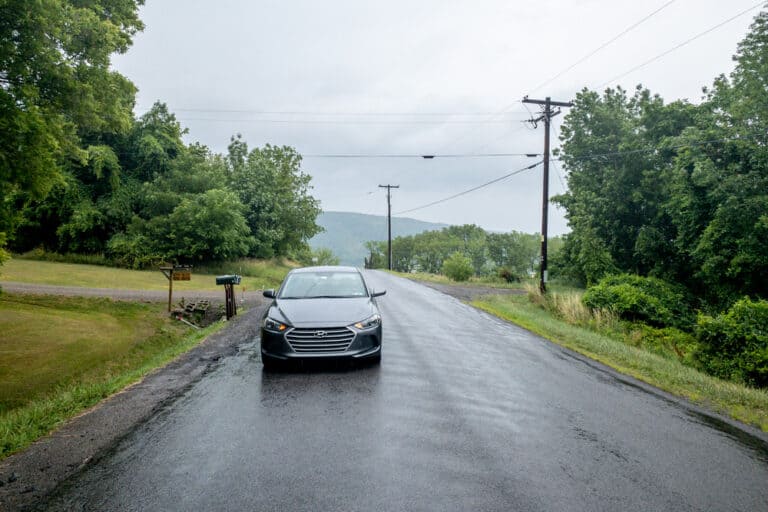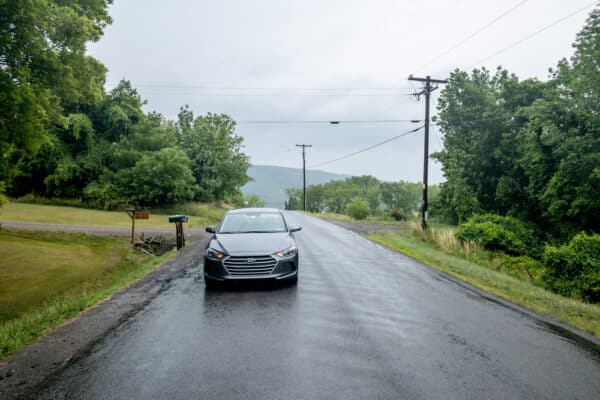 Without any directions, it would be impossible to find this spot. However, to get to Spook Hill just put these coordinates into your phone/GPS: 42.713313, -77.309241.
This Gravity Hill is located just south of Skyview Drive and the mailboxes that sit along the side of it. If you pull your car up so that the back of your car is just beyond the mailboxes, you're in the right spot.
It's worth noting that if you look at Google Maps, their pinpoint is slightly off the actual location, so trust my coordinates instead.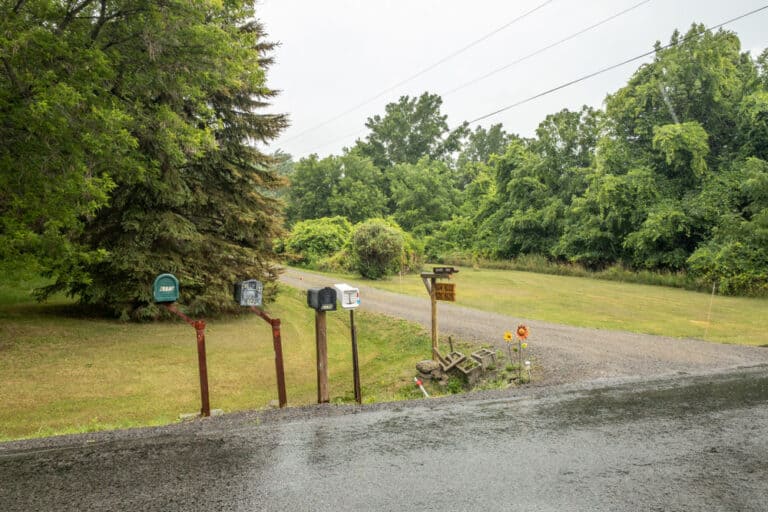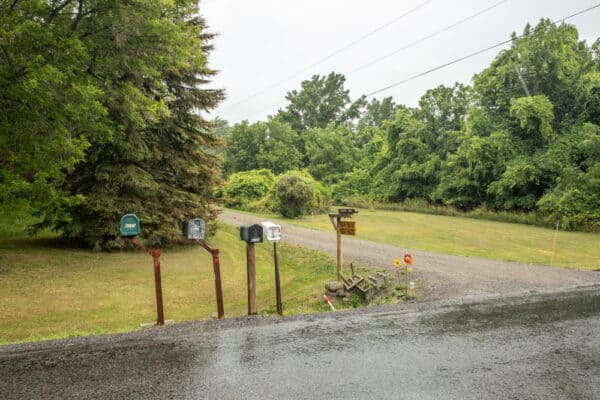 Making Spook Hill work is quite simple.
First, turn on your car's four-way flashers so any approaching cars know to give you space, and check behind you to make sure there's nothing in your way.
Second, place your car in neutral, and take your foot off of the pedals.
If you're in the right place, you'll notice your car start to slowly move backward and seemingly uphill. As your car continues to move, you will pick up a bit of speed, so make sure not to take your foot too far from the accelerator or have anyone behind your vehicle.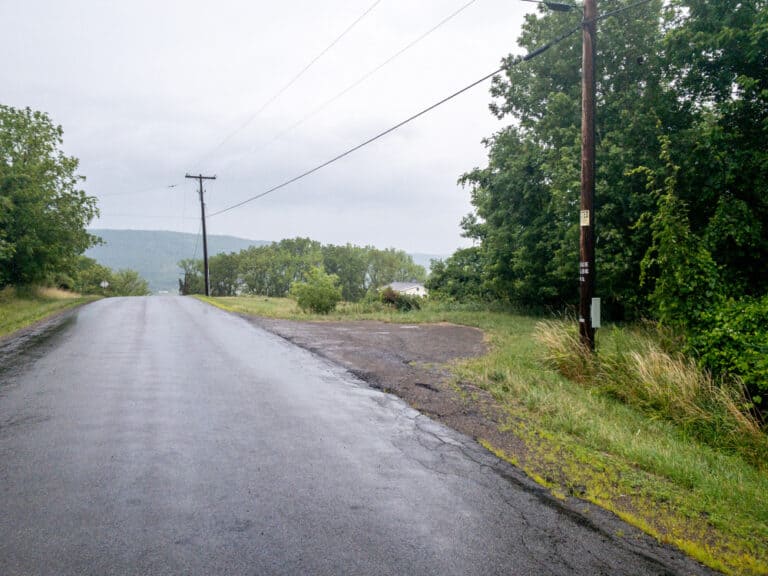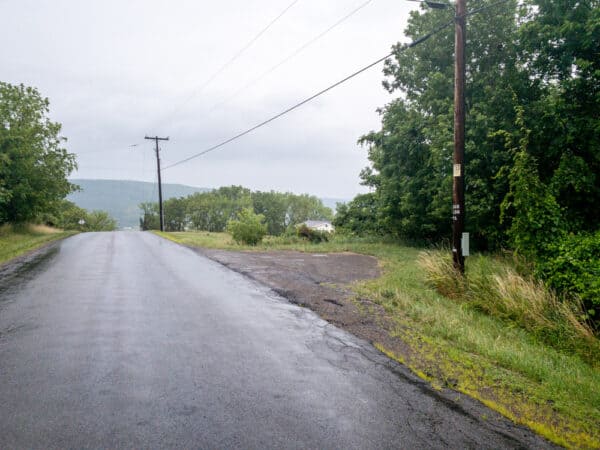 If you want to try it again, simply drive forward back to you the spot where you started and repeat.
While it really does feel like you are rolling uphill (which is quite an odd sensation), this is simply an optical illusion. Despite rumors of it being caused by ghosts or a nearby Native American burial ground, there's really nothing mysterious here.
If you want to see a video explanation of how to make it work, check out this video I put together after visiting a similar spot in Pennsylvania.
Despite Spook Hill not actually being spooky, this is a fun spot to visit if you've never tried a Gravity Hill. Even if you have been to other Gravity Hills (this is my fifth), it's always a neat and strange experience when you appear to roll uphill.
So, while I'll leave it for your to decide if visiting Spook Hill is worth a long trip or not, this is definitely a spot that's worth checking out if you find yourself along the eastern shores of Canandaigua Lake in the Finger Lakes of New York.
Looking for more places to visit nearby? Check out the Keuka Lake Outlet Trail, Grimes, Glen, Double Drop Falls, and the Finger Lakes Boating Museum.
[Click here for information on how to use the coordinates in this article to find your destination.]