Disclosure: This article may contain affiliate links. We will make a small commission from these links if you order something at no additional cost to you.
Sullivan County, New York is located in the heart of the Catskills and is home to four historic covered bridges. Of these four, the easiest to visit is Livingston Manor Covered Bridge.
Livingston Manor Covered Bridge is located along Route 17, the main road through Sullivan County, near Livingston Manon, New York. The bridge is so easy to spot if you are driving through the area that I actually had no idea it was there.
I was traveling between Beaverkill Covered Bridge and the Woodstock Museum at Bethel Woods when I happened upon a sign for the bridge and quickly turned off of the highway to see it. If you are driving through the area, I definitely recommend you make this a quick stop as well.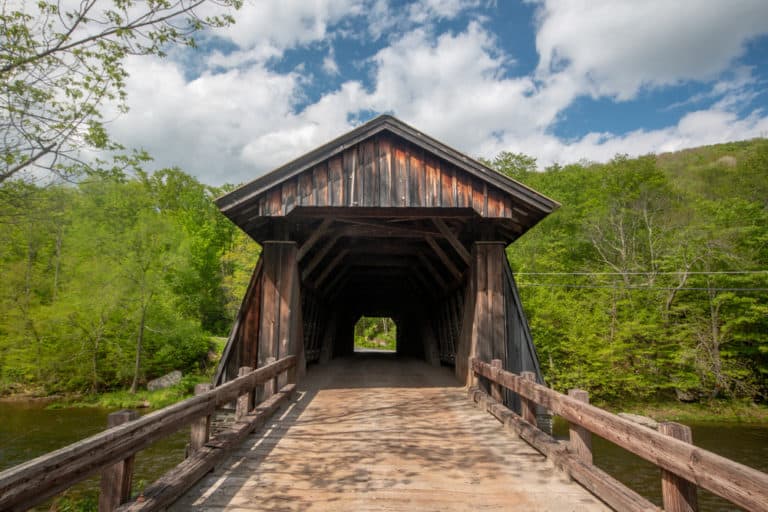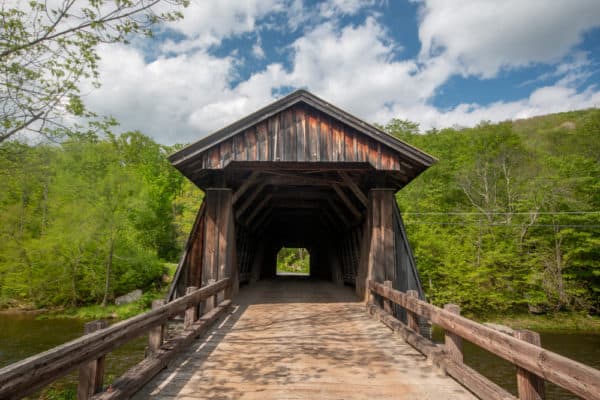 Livingston Manor Covered Bridge (which is also known as Vantran Bridge and the Mott Flats Bridge) is located in Livingston Manor Covered Bridge County Park. This park is located on the southern side of Willowemoc Creek, a tributary of Beaver Kill.
This stream is a popular spot for trout fishing and is even home to an entire museum dedicated to the activity that's located a short distance from this covered bridge.
Livingston Manor Covered Bridge was built in 1860 by John Davidson and last underwent a major renovation in 1984 after being closed for more than 40 years. Today, the bridge remains in great shape, and cars are still allowed to cross the bridge while driving the aptly named Covered Bridge Road.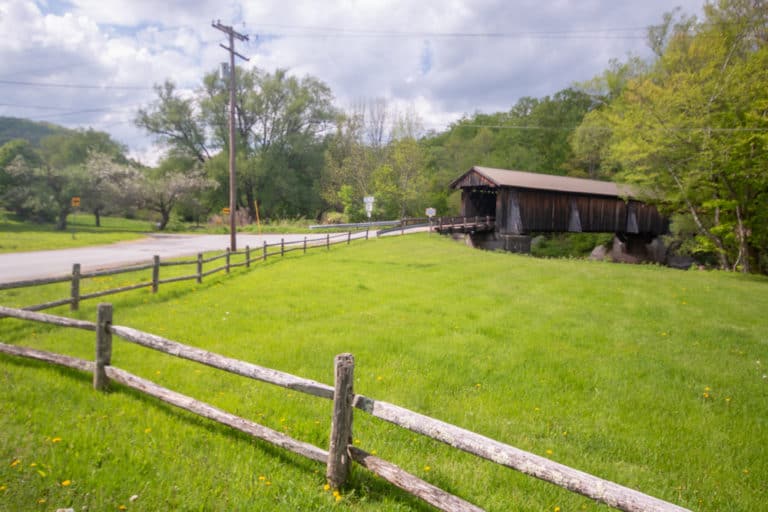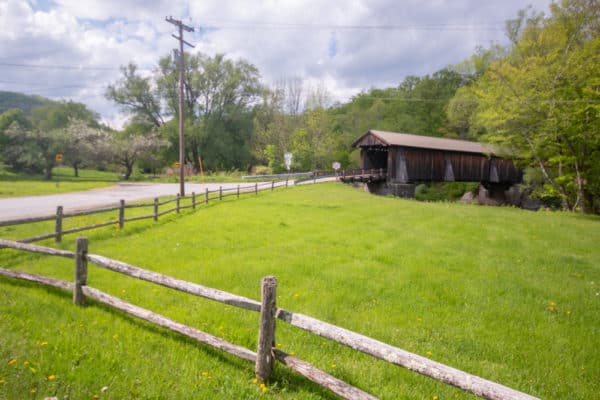 The bridge is 103 feet long and crosses a wide portion of the Willowemoc Creek. The parkland around the bridge is a popular area of the stream for trout fishing.
In fact, the park is so popular for fishing that it consists of little more than the covered bridge and the riverbank for fishing. However, there is a small pavilion and portable bathrooms on site.
Without a doubt, this is a beautiful bridge and an incredibly scenic part of the Catskills. There are views of the bridge from both sides of the creek, though the side with the park offers more opportunities for photographs as the land on this side is more open.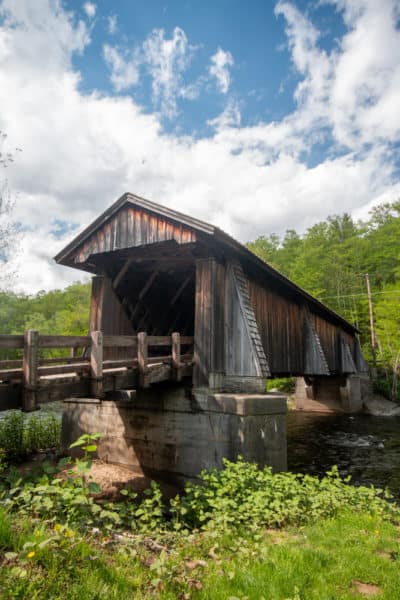 Ultimately, Livingston Manor Covered Bridge in Sullivan County, New York is absolutely somewhere that's worth stopping for a few minutes if you find yourself traveling through this region of the state. And, if you are a covered bridge lover, as I am, you'll definitely want to visit this spot even if it's a bit out of your way.
Livingston Manor Covered Bridge can be found at the following coordinates: 41.914811, -74.831899.
Livingston Manor Covered Bridge Park is located adjacent to the bridge on the southern banks of Willowemoc Creek. The park is open May – October from 8am to dusk. Even if the park is closed, the bridge remains open for traffic.
Looking for more spots to visit in the Catskills? Check out the Stone Arch Bridge, Woodstock Waterfall Park, Tompkins Falls, Roebling's Delaware Aqueduct Bridge, and Minisink Battleground Park.