Disclosure: This article may contain affiliate links. We will make a small commission from these links if you order something at no additional cost to you.
Now that Spring is in full force and the weather is warming, the birds are chirping, and the flowers are blooming, it's a perfect time to travel in New York.
If you are looking for fun things to do in New York in May, we've got you covered with 9 great things to do throughout the state during the month.
Take some time to check out our handpicked events below and start planning your New York travels for the month.
(Article updated April 18, 2019, for events in May 2019)
Buffalo Cherry Blossom Festival in Buffalo – May 1-5
Enjoy the beauty of spring during the Buffalo Cherry Blossom Festival at the Japanese Garden in Delaware Park. Not only will you get a chance to see these gorgeous spring blossoms, but you'll also be able to see many great cultural events.
Highlights include a Japanese fashion show, live music, vendors, and films.
Find out more at BuffaloCherryBlossomFestival.org.
Empire State Fair in Uniondale – May 3-19
The Empire State Fair returns to Uniondale on Long Island this May. Family owned since 1921, this fair is said to be the largest family event in the area.
In addition to many fantastic rides, the fair also features a great lineup of free entertainment, delicious food, vendors, and much more. For more information, visit the fair's website.
Albany Tulip Festival in Albany – May 11-12
Flower lovers won't want to miss the Albany Tulip Festival in mid-May. During the festival, visitors will be able to see more than 100,000 tulips from 150 different varieties at the oldest Dutch settlement in the country.
In addition to the many tulips, there will also be traditional Dutch activities like street scrubbing, tours, live entertainment, and much more.
For more information, visit the event's website.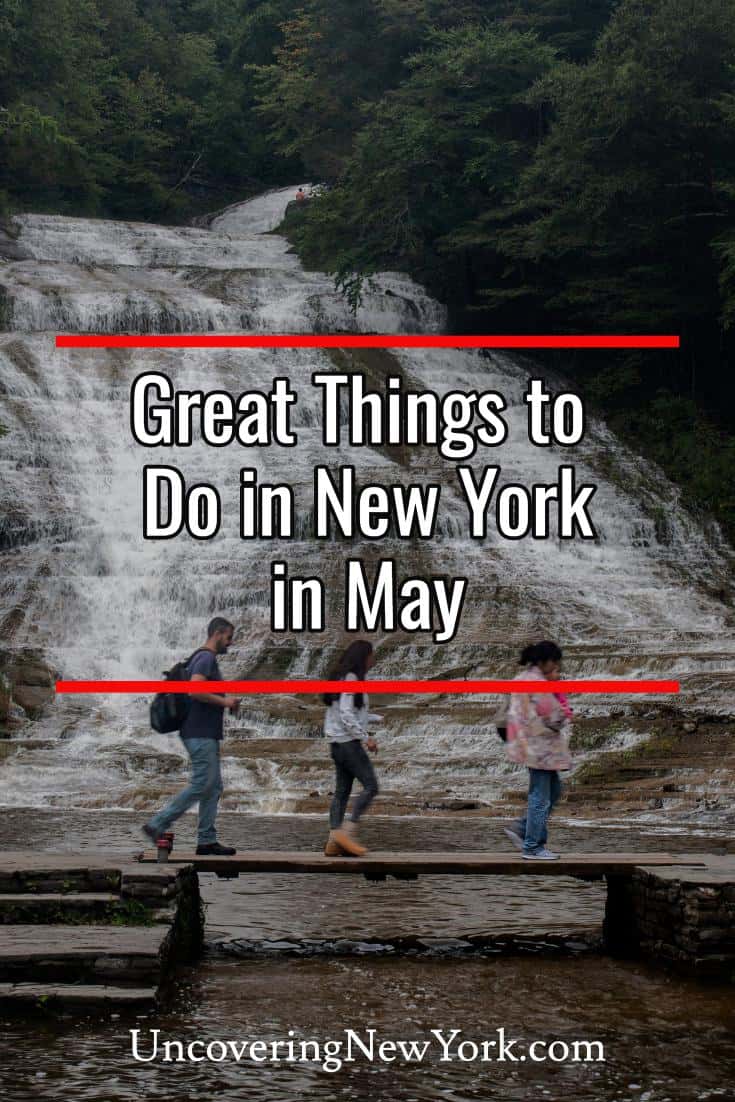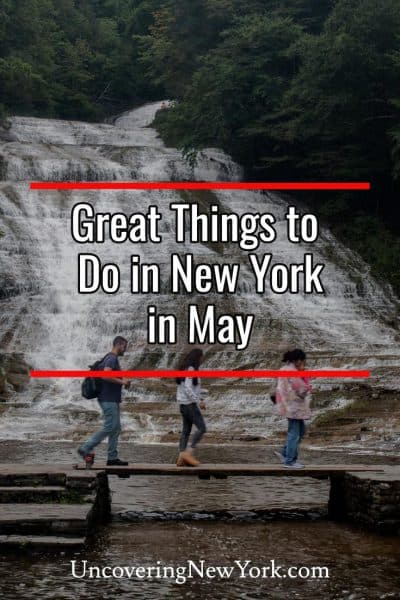 Flyday Music Festival in East Durham – May 17-18
If you love funk, reggae, and jam music, you won't want to miss the Flyday Music Festival in Greene County.
During the festival, more than 20 bands will perform on two outdoor stages, making this one of the region's first outdoor festivals of the season. In addition to great music, there will also be vendors, great microbrews, and even bonfires at night.
Find out more at FlydayMusicFestival.com.
Seneca Lake Wine and Food Festival in Watkins Glen – May 18
The Seneca Lake Wine and Food Festival will be returning this May to Watkins Glen's Clute Park.
The event features more than 200 wines from many local producers in the Finger Lakes Wine Region. There will also be live entertainment and food to go along with these delicious wines. And, if that's not enough wine for you, tickets also include a pass for free wine samples at participating regional wineries the next day.
Find out more here.
Apple Blossom Festival in Newfane – May 19
If you love apples, you don't want to miss the Apple Blossom Festival in northwestern New York.
This festival includes fantastic foods, a flea market, apple butter production, and even historical reenactments. You can also drive a short distance away to tour several historic sites throughout Niagara County.
Find out more on the festival's website.
GlassFest in Corning – May 23-26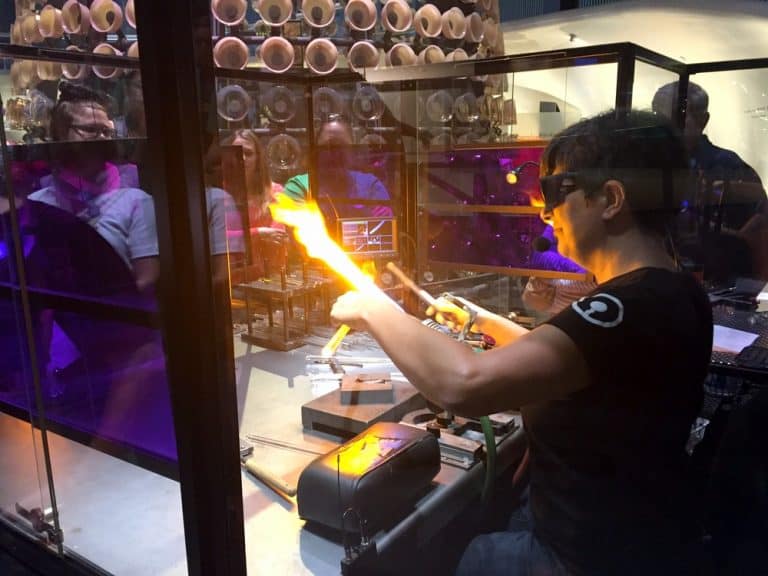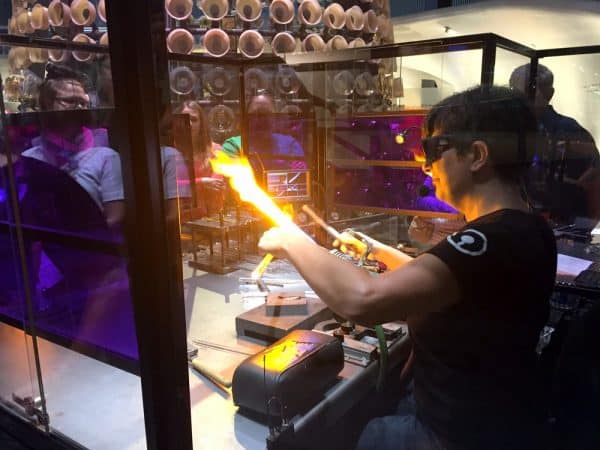 Now in its 10th year, GlassFest in Corning celebrates the town's rich history of glass making. In addition to being able to watch live as gaffers make incredible pieces of art at the Corning Museum of Glass, visitors will also be able to tour historic museums, shop great vendors and shops in downtown Corning, and enjoy live entertainment.
If that's not enough, there is also the Wineglass 8k race, which offers a great chance to enjoy the beauty of the region while getting some exercise.
Find out more on the event's website.
Memorial Day Parade in Brooklyn – May 27
While there are many Memorial Day parades in New York, none are more iconic than the Brooklyn Memorial Day Parade. Now in its 152nd year, this parade is one of the oldest celebrations in the country.
During the parade, thousands of veterans, marching bands, and others will parade through the streets of Brooklyn.
For more information, visit the parade's website.
See New York's Waterfalls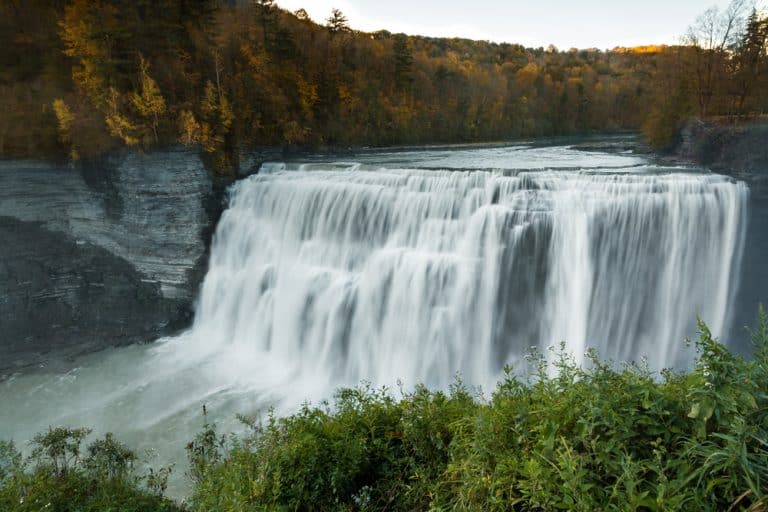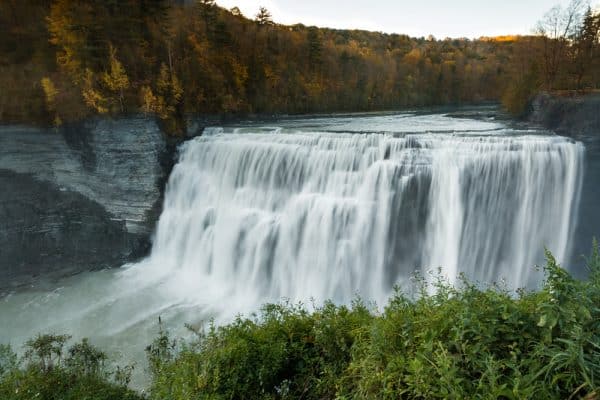 May is the perfect month to head out and see the hundreds of waterfalls scattered throughout New York. From the waterfalls in the Finger Lakes to those in the Adirondacks, there are great waterfalls for everyone to visit.
May is a great month to visit these waterfalls as the snow and ice are gone and replaced with the rain that fuels the many waterfalls in New York.
Looking for more events in New York? Check out our picks for the top things to do in New York in April and the best things to do in New York in June.