Disclosure: This article may contain affiliate links. We will make a small commission from these links if you order something at no additional cost to you.
When I'm traveling, I'm always on the lookout for roadside waterfalls in New York that I can quickly visit. One such spot in the Adirondacks is Whiskey Brook Falls.
Whiskey Brook Falls is a small waterfall located along Route 30 just north of Lake Pleasant and the village of Speculator in Hamilton County, New York. It is along a tributary of Sacandaga Lake.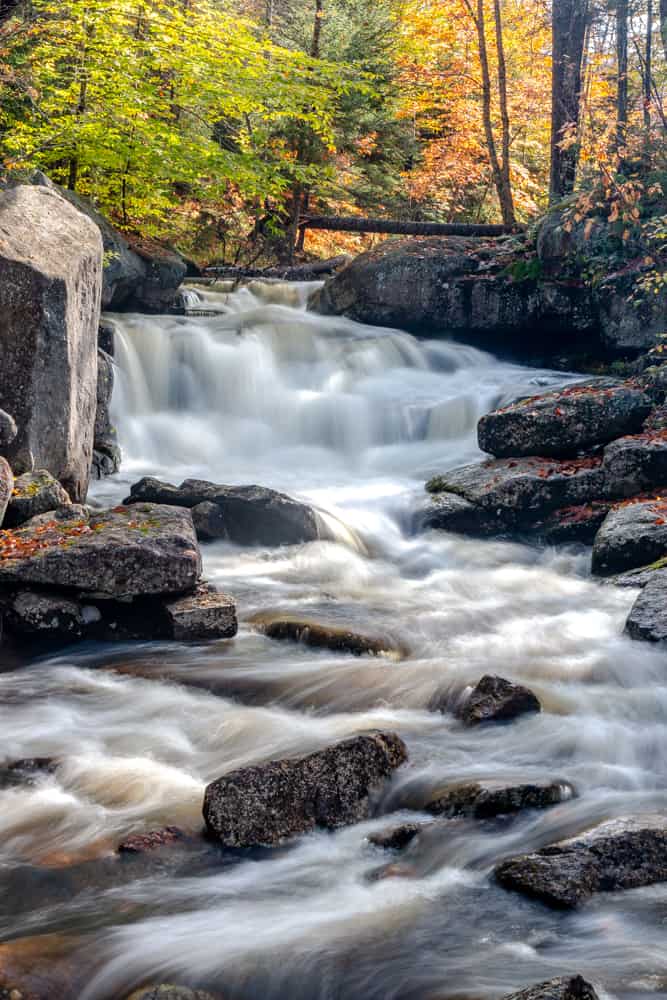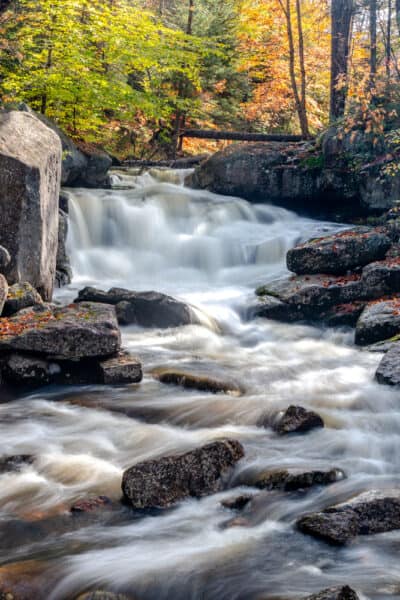 While this waterfall is only about 5 feet tall, it's set amidst large boulders which creates quite a dramatic scene. That, combined with its easy-to-visit location along one of the main roads through the Adirondacks make this a great spot to check out when in the area.
Interestingly, while this waterfall is commonly known as Whiskey Brook Falls, it's actually on Hatchery Brook. Whiskey Brook is a tributary of Hatchery Brook and flows into the larger waterway a short distance upstream of the waterfall.
So, despite the fact that this waterfall should probably be known as Hatchery Brook Falls, I've opted to use the more common name within this article.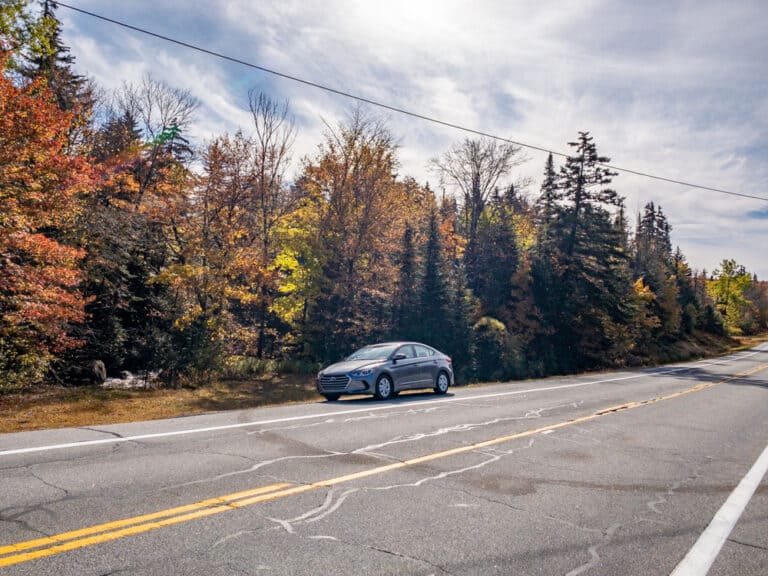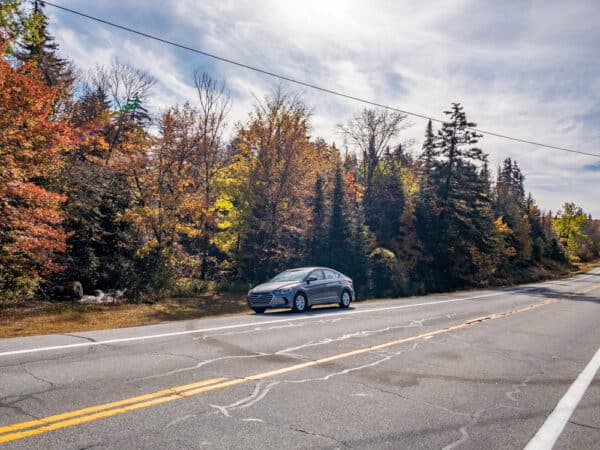 There is no parking area or signage for Whiskey Brook Falls. However, there is plenty of room to pull off onto the side of the road on the northbound side of Route 30.
If you're looking for this waterfall, the following coordinates will take you right to it: 43.526819, -74.386615. This spot is located 2.2 miles north of the Route8/Route 30 split.
Once you're parked, simply walk across the field and to the edge of the treeline towards Whiskey Brook. The waterfall is only about 100 feet from the road. (Make sure to be careful getting out of your car as this is a busy road.)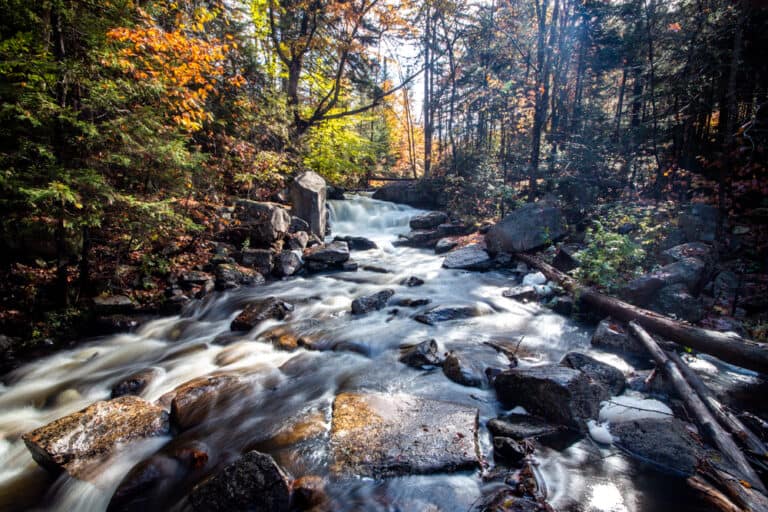 As I noted above, Whiskey Brook Falls is not a tall waterfall. However, it is quite a beautiful setting. Giant rocks line this portion of Whiskey Brook, and the water crashes over and around them, creating a dynamic scene.
If you are looking for a quick stop, the waterfall can be viewed from about 50 feet away by just walking to the edge of the creek closest to the road. However, for those that want a closer look, there is a narrow trail that passes through the woods and around the boulders towards the base of the waterfall.
If you opt to go closer, use caution as the rocks here can be a bit slippery, especially when they are wet.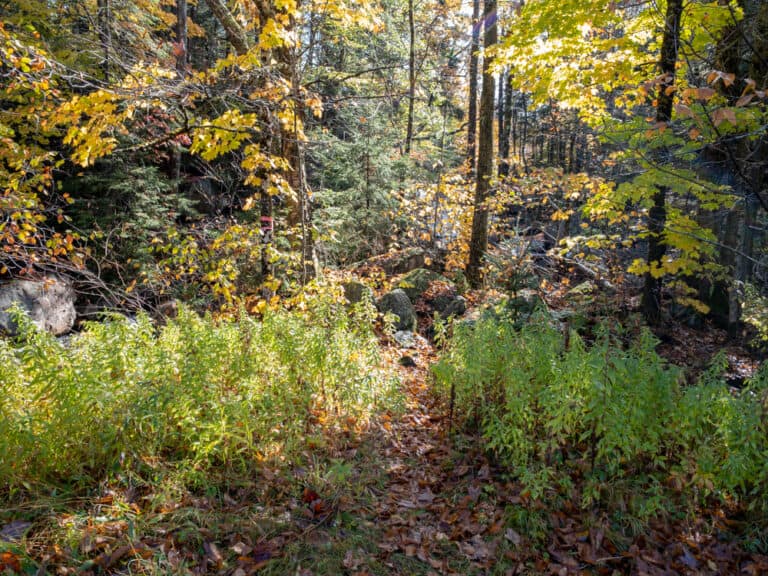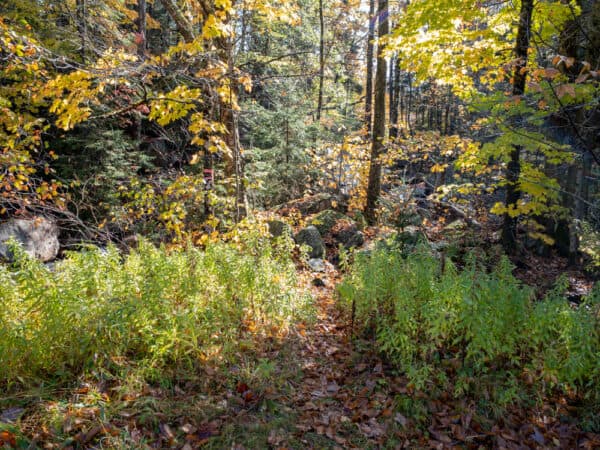 Overall, while this is far from the largest waterfall in the Adirondacks, or even the most impressive waterfall in the area (nearby Auger Falls is much more impressive), this is a neat little spot to check out if you find yourself passing through the southern Adirondacks.
So, the next time you're in Speculator, New York, make sure to take a couple of minutes to check out the beautiful Whiskey Brook Falls.
Looking for more places to visit nearby? Check out East Jimmy Creek Falls, Death Brook Falls, the Cathedral Pines Trail, and the Adirondack Experience.
[Click here for information on how to use the coordinates in this article to find your destination.]